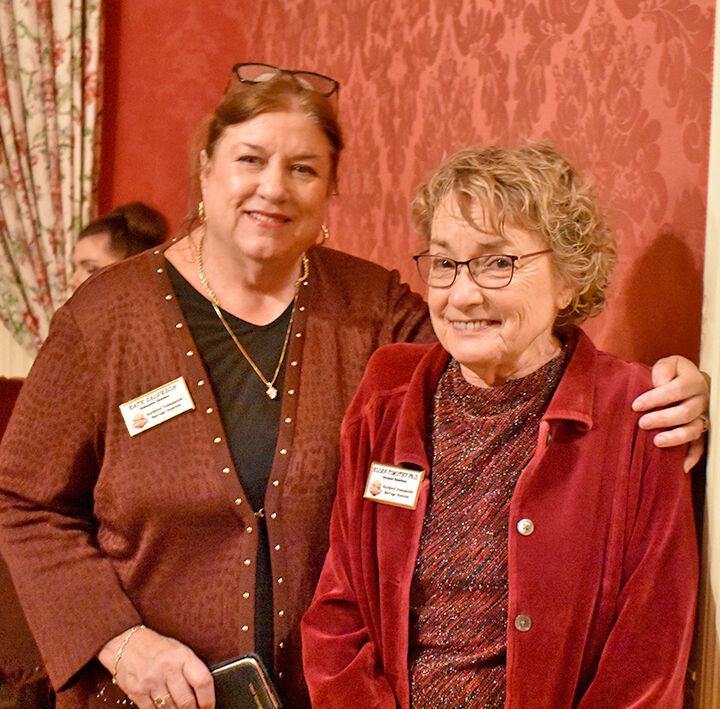 A  passing the baton celebration took place Thursday, Jan. 5, at the Burrage Mansion.
The Rochford Foundation welcomed Kate Salvesen as the new executive director of the nonprofit organization that has brought joy to Redlands children since 2008.
The outgoing director Ellen Timothy was recognized for her contributions and service to the foundation since the inception.
"You've been the face of this house for the last 14 years," said the founder of the foundation and owner of the mansion, Tim Rochford, in his farewell speech.
During Timothy's time as executive director, she brought many kids year after year to the events at the mansion and witnessed their delight as she saw them safely off. She has an extensive educational background receiving a BA in theater arts, an MA in multicultural education, another MA in children's theater, and a doctorate in education. She said her proudest accomplishment with the foundation Burrage Buddies.
The program she started 10 years ago gives children the opportunity to learn many skills and participate in five-week workshops three times per year. The workshops are taught by skilled volunteers, or as she called them "really cool people," and have included ceramics, cooking, photography, gardening, sports and more.
Two volunteer instructors, Carol Burleson and Bonnie Ruiz, were in attendance and glad to support their friend. Burleson was recruited by Timothy to teach a ceramics workshop to children from third to fifth grade, which she has done for about five years. Retired and missing her teaching career, Ruiz volunteers to teach arts and crafts to children from kindergarten to second grade. When asked about what they witnessed from Timothy as director, they said "she kept it all together."
Reminiscing on her skills as executive director, they added that she had a knack for drawing in volunteers and making them feel wanted and needed.  
Salvesen has been a part of Redlands in many capacities including her work at the local Boys &  Girls Club. She is a University of Redlands graduate, where she earned a bachelor's degree in communicative disorders and a masters in business administration.
Her passion to help children and her skill set is what brought Timothy to begin recruiting her four years ago. Salvesen has served on the Redlands Community Hospital board of directors\ has been president of the board for the Boys & Girls Club.
"She's an active, nice person in the community," Timothy said.
In her speech to the room full of civil servants both from partner organizations and community leaders and friends, Salvesen said, "I love what the Rochford Foundation stands for."
Her goals include increasing involvement with the community organizations that the COVID pandemic impeded saying, "I'm really excited to get things going again."
Reaching more kids with more diversity in programming and further to reach kids who haven't had the opportunity, is part of her vision.
"The most important thing is that you care, care about people, [with a] variety of personalities and cultures."
Salvesen began assuming full responsibility as executive director since Jan. 1.
The baton that Timothy brought to the event to hand to Salvesen mysteriously went missing when she needed it. Nonetheless the transfer was made and the crowd cheered and applauded both women.
The Burrage Mansion serves as an event space for fundraising events for many local nonprofits serving youth and is owned by The Rochford Foundation.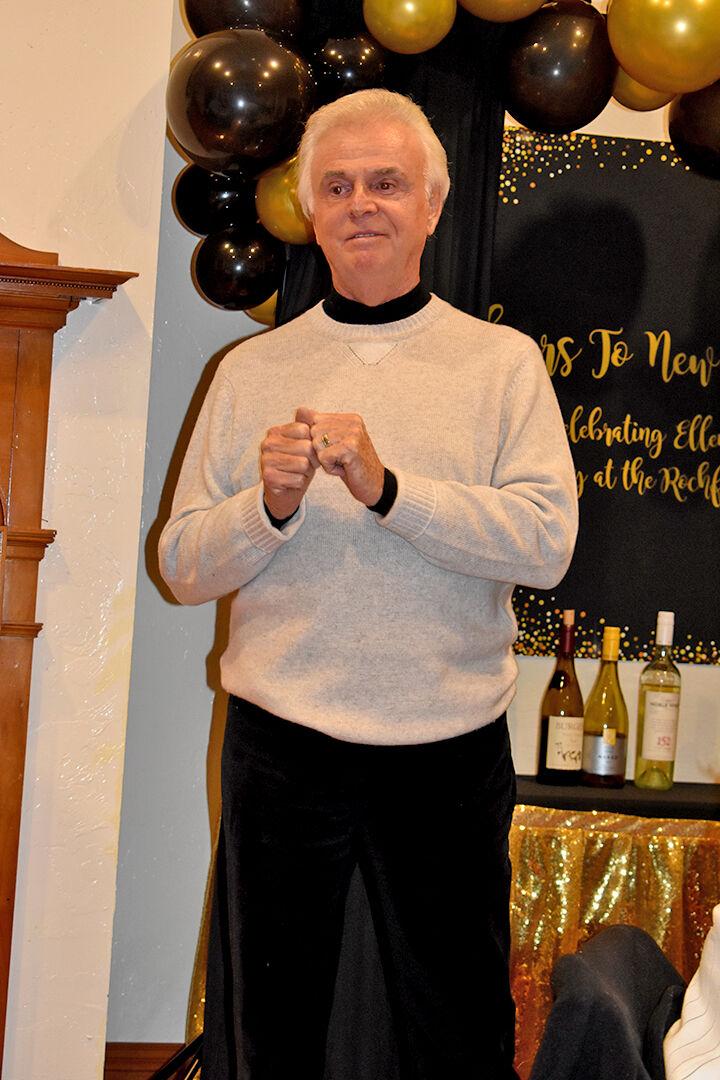 Tim Rochford and his wife Carol established the organization in 2008 and provide funding for its events.
The after-school programs from Redlands Unified School District work with the Rochford Foundation to provide their students 6 to 12 years old, with exceptions for older kids, the opportunities for the fun and learning of Burrage Buddies.
The Rochford foundation has other programs aimed at aiding youth including a partnership with the University of Redlands for growing educational leadership and increasing college access for low-income youth called the Rochford Leadership Initiative.
Timothy, 74, was also honored on Friday, Jan. 6, as business leader of the month by the Redlands Chamber of Commerce.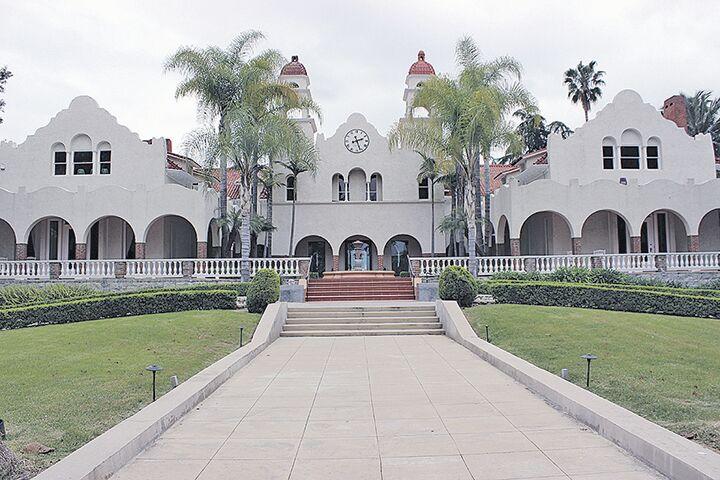 History of the mansion
Mineral magnate Albert Burrage built the Burrage Mansion in 1901 as a holiday home that he used to escape East Coast winters. Since then, ownership of the property has passed through many hands.
It has been owned privately and was also a convent for nuns for a time. The Rock Church, under the leadership of the Rev. James Cobrave, acquired the mansion in 2004. Attempts at commercial use and subdivision of the property were thwarted by the City Council.
Ellen Timothy, who stepped down last week as executive director, said, "The neighbors and citizens of Redlands rose up and stopped the church. They needed permits and the City Council didn't give them the permits and so they couldn't carry out their plan."
Oil entrepreneur and Redlands native Tim Rochford purchased the property in 2007. He and his wife Carol  have dedicated the mansion exclusively to the use and benefit of local, less-privileged children. It has hosted events and programs for local kids since 2008.