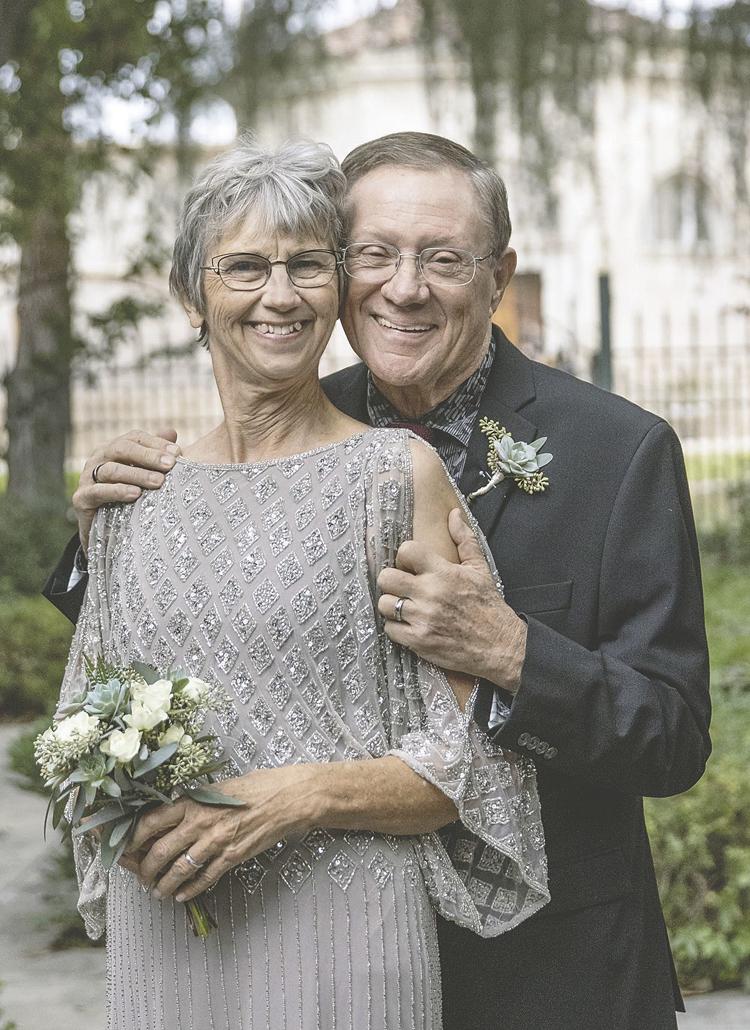 Jerry Bean and Marilyn Wolf were married Saturday, Nov. 30, in a ceremony at Smiley Park in Redlands attended by 18 family members.
The groom is the publisher and owner of the Redlands Community News and other newspapers in the area. The bride, of Concord, California, is a retired school librarian.
The ceremony was performed by the Rev. Brenda Bos, pastor of Christ Lutheran Church in San Clemente, where the family attends services on many weekends.
The couple's new blended family includes four children and seven grandchildren, all of whom had roles in the wedding ceremony.
Jerry's sons, Scott Bean of Thousand Oaks and Eric Bean of Redlands, were co-best men, and Marilyn's daughters, Jennifer Hom of Redwood City and Jeanette Vaux of Peoria, Arizona were co-matrons of honor.
Junior bridesmaids were Jerry's granddaughters Sarah and Emily Bean and Marilyn's granddaughters Sophia and Lilli Vaux. Marilyn's granddaughters Allison and Charlotte Hom were flower girls.
Other family members in supporting roles were Sandra Bean (Scott), Aileen Garcia (Eric), Jeff Hom (Jeanette), and Donna St. George (cousin) of Redlands. Marilyn's son-in-law John Vaux and grandson Ethan Vaux, who were absent because of illness, watched the ceremony from Arizona using Apple Facetime.
In addition to his newspaper duties, Jerry is a former Redlands City Council member who has been active in civic organizations in Redlands. He also is a longtime member of First Lutheran Church of Redlands.
Marilyn has been active in Caring Hands sponsored by John Muir Hospital, Diablo Valley Assistance League and other community activities in the Concord/Walnut Creek area. She is a member of St. Mathew Lutheran Church in Walnut Creek. In Redlands, she will be a tutor in the A.K. Smiley Public Library Adult Literacy Program and in other community activities.
The couple will live in Redlands.