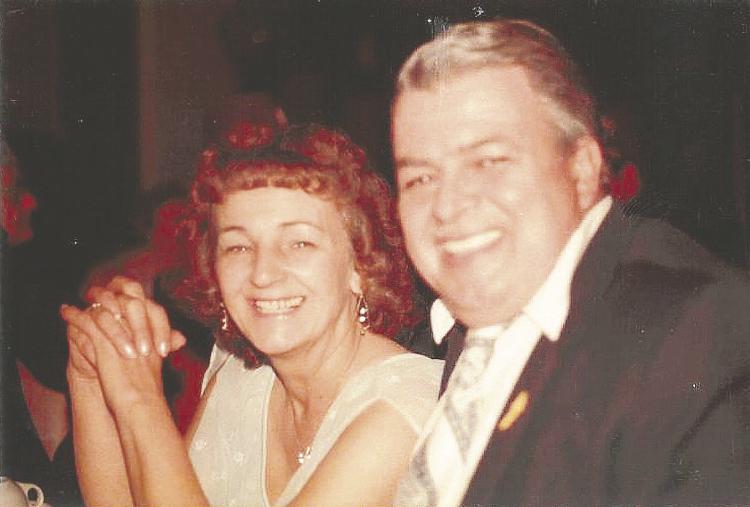 Irene Hoban, longtime owner of The Perris Progress weekly newspaper and a Redlands resident for 14 years, died on Aug. 16, 2019, in Vancouver, Washington. She was 91.
Born Irene Maliniak on June 17, 1928, she grew up in Shenandoah, Pennsylvania. Her father John was a coal miner and mother Anna was a housewife, both from the Ukraine. Irene survived the measles, mumps and whooping cough.
As a child, Hoban admired a nurse who lived down the street.
"Mom said, 'I would see her dressed all in white" and wanted to be like her when she grew up, according to daughter Etha Sabel.
Hoban moved to San Diego in 1946 to live with her Aunt Etha and Uncle John Kowal and became a registered nurse after graduating from Mercy Hospital in 1950. She became a registered nurse, working in Veteran Administration hospitals all around the country, including San Francisco, Dallas, Chicago and Washington, D.C.
She met and married John Hoban in August 1961 while working at the VA in Brooklyn.
The couple moved to Albuquerque, New Mexico, in 1966 where Irene worked at the VA and the Hobans had their first daughter, Tekla. They then moved to San Diego where their second daughter Etha was born in 1969.
In 1977 the Hobans moved to rural Riverside County to the community of Nuevo. John Hoban was managing a car lot in Perris when the owner of The Perris Progress, Ben Minnich, walked in to sell him an advertisement.
"My Dad said he told Ben that the newspaper was a rag and Ben said. 'Well, then buy it if you're so smart,'" Etha Sabel said. Her father had worked for William Randolph Hearst's newspapers in Brooklyn and Manhattan, so he got the funding and bought The Perris Progress.
The Hobans owned The Perris Progress from 1978 to August 2006.
"It was when you could show up at a newspaper's office and actually speak to the editor and publisher and see them at Rotary meetings or at Chamber of Commerce functions," said Sabel."My mom and dad were in an elite group of people along with Tim Hays, owner of the Press-Enterprise, James W. Gill with The Hemet Daily News, Frank Moore with the Redlands Daily Facts and more. These people were historians. They kept the records of people's, communities lives." said Sabel.
Irene Hoban learned to crochet at age 7. She made hundreds of afghans for friends and family. She moved to Redlands in 2004 and lived there until October 2018 when she moved with her daughter Etha to Vancouver.
Irene Hoban was interred with her husband of 40 years, John Francis Hoban, at Riverside National Cemetery on Oct.10.