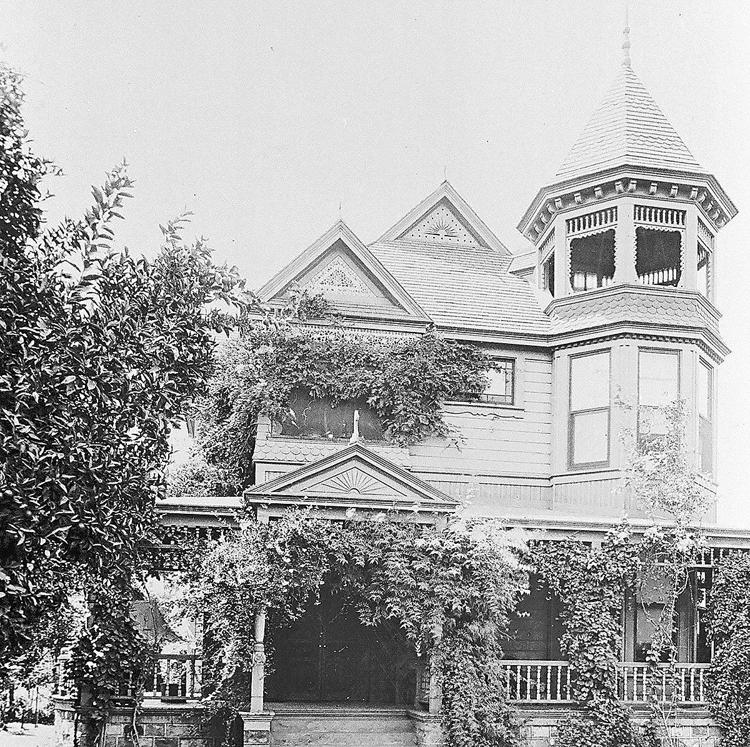 The Redlands Area Historical Society will conduct a walking tour of High Avenue and adjoining streets along Sylvan Park starting at 10 a.m. Saturday, Nov. 9.
Historian Tom Atchley will lead the tour starting at the corner of High and Chapel Street using audio platform and golf cart provided by Marjorie Lewis, a member of the Historical Society.
The tour costs $10 for Historical Society members and $15 for non-members. It will include a history of Sylvan Park, several Heritage Homes and some before and after photographs that illustrate the evolving neighborhood.
One section of the tour goes to Sylvan Boulevard to point out the location of the 1873 William F. Somers residence. Somers at one time owned 1,200-acres from Church Street to Crafton Avenue in a mile-wide estate. Somers donated the land from his holdings in 1891 for the creation of Redlands High School.
Some excellent examples of Victorian homes grace High Avenue that date from 1887. Isaac Hoag named Sylvan Boulevard in 1888, the first boulevard created in Redlands. Hoag, as the Southern Pacific Railroad land agent, sold thousands of acres in East Redlands to the Chicago Colony. Chicago Colony residents named Wabash, LaSalle, Dearborn, Lincoln and then State Street. The first subdivision of downtown Redlands was called Chicago Colony #1.
Division Street divides the "Lugonia Heights" subdivision that once had the Putnam University Grocery Store and now includes the Franklin School playground.
Stillman Avenue has a lively history named for Dr. Jacob D.B. Stillman. Stillman was a physician, scientist, author, and vintner, whose land now is occupied by the University of Redlands.
The tour ends on Chapel Street where the tour begins.
High Avenue Walking Tour
When: 10 a.m. Saturday, Nov. 9.
Starts and finishes: At High Avenue and Chapel Street, near Sylvan Park.
Cost: $10 for members of the Redlands Area Historical Society, $15 for non-members.