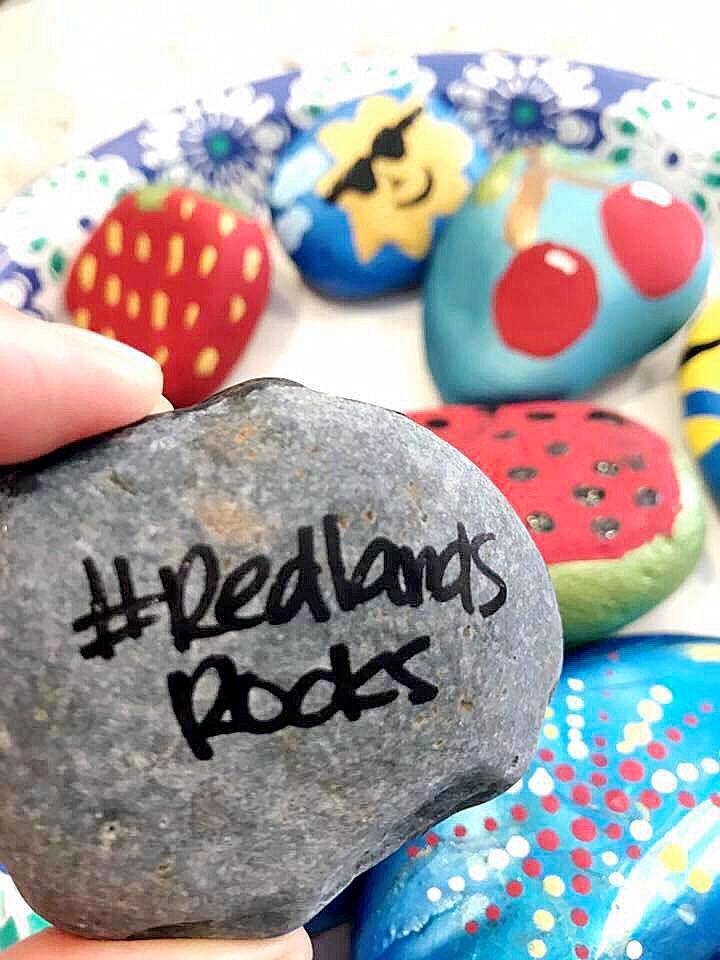 Hidden among Redlands' historical streets and sites are painted rocks for all to find.
A group called Redlands Rocks are painting and hiding rocks throughout Redlands and Loma Linda.
Redlands Rocks is an initiative to raise community spirit by decorating hiding, finding and re-hiding rocks.
Resident and Redlands Rocks member Deborah Rodriguez appreciates the fun this group brings.
"This is a great way to get people out and have a sense of community, it's beautiful."
The group's Facebook page says the members hope that when people find these rocks, it will spread joy and brighten someone's day. The group promises adventure that is fit for any family in Redlands.
To be a part of Redlands Rocks the group lists a few steps for newcomers as well as pages where inspiration can be found, such as Pinterest.
There are a few painting tips as well for those new to the art world. The group suggests acrylic paint from either Michael's, Target, Walmart or Hobby Lobby. Water resistant sealer can be used to protect your artwork from the elements. If you can't find a smooth enough rock to paint outside, Lowes has a large bag for less than $10.
Redlands Rocks started two summers ago when Joanna Bernard Hartnell, her husband and her son started painting a handful of rocks.
"We saw it happening in other cities and since Redlands has a great sense of community spirit, we thought a kindness initiative was perfect for this town," said Hartnell
Redlands Rocks says their goal is to get an abundance of people across the community to paint and discover parts of Redlands that may have been unknown to them before.
How to rock in Redlands
Step 1: Decorate a rock with something that you believe will make someone smile. Artwork must be PG rated. Add #RedlandsRocks on the back of your design so people can share and get involved on social media.
Step 2: Hide the rocks. Do not hide them on private property, in the middle of the road, in grass that could damage a lawn mower or anywhere the rock could cause damage.
Step 3: Find the rocks. When you find a rock, take a picture of it and share. Then you can choose to keep it, re-hide it or leave it.