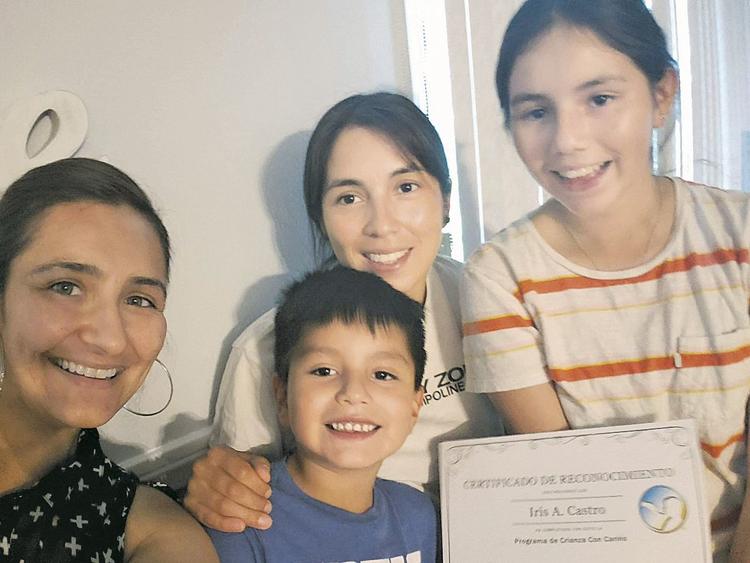 In 2014, a recently divorced mom of three came to the realization that her path and discovering newfound independence was isolating and lonely.
Brandi Dailey, founder of Thrive Single Moms, started a Bible study, which grew into a program that now provides social skills and healthy avenues for stress management for overwhelmed parents.
More specifically, launched in 2016 under the fiscal sponsorship of the Blessing Center, Thrive Single Moms started as a peer-to-peer focused support group, providing education and workshops in financial management, healthy relationships and parenting.
"I realized in my experience of single parenting, there wasn't a whole lot of community support tailored directly for single moms and I decided to start the program out of necessity," she said.  
As the single mom group started to grow, one of the most common issues that kept arising for the women receiving services was the fact that they needed housing.
With a heart for collaboration, Brandi then decided to blend her program with Hannah's House — also a program of Blessing Center — and she now has transitioned into a program director role for this important work.
Hannah's House, established in 2009, provides a one-year housing opportunity for single moms and now  houses four families in Redlands.
The program is growing as they are in the works of signing a new lease to have the capability to help more families and single women.  
Dr. Craig Turley, president of the Blessing Center said, "We are excited about the possibility of the expansion of Hannah's House and transitional housing opportunities within the city of Redlands."  
Every mom who is enrolled into the program has to commit for a full year while they get on their feet.  "The program is focused on whole family wellness and we provide counseling, parenting, and social support, as well as housing opportunities," said Brandi.
Anyone who has experienced single parenting, or knows someone who has, can relate.  
Studies show that attached with single parenting comes a high level of depression and anxiety due to the responsibility and oversight of full-time work, care-giving for children and running a household (healthline.com). Added pressures of running a household include the high cost of living in Southern California and wage disparities.
Poverty comes with its own issues and coupled with parenting breeds stress and with that comes risk of substance abuse, homelessness and potential health problems.
Hannah's House provides solutions for single moms in a housing crisis. The house boasts a community garden where participants can grow their own food, social support and a stable living environment while clients get back on their feet.
"Hannah's House and Thrive Single Moms, is a place for friendship and social support with other moms who understand what you are going through.  Beautiful lifelong relationship are formed which create avenues for healing and support" said the passionate director.