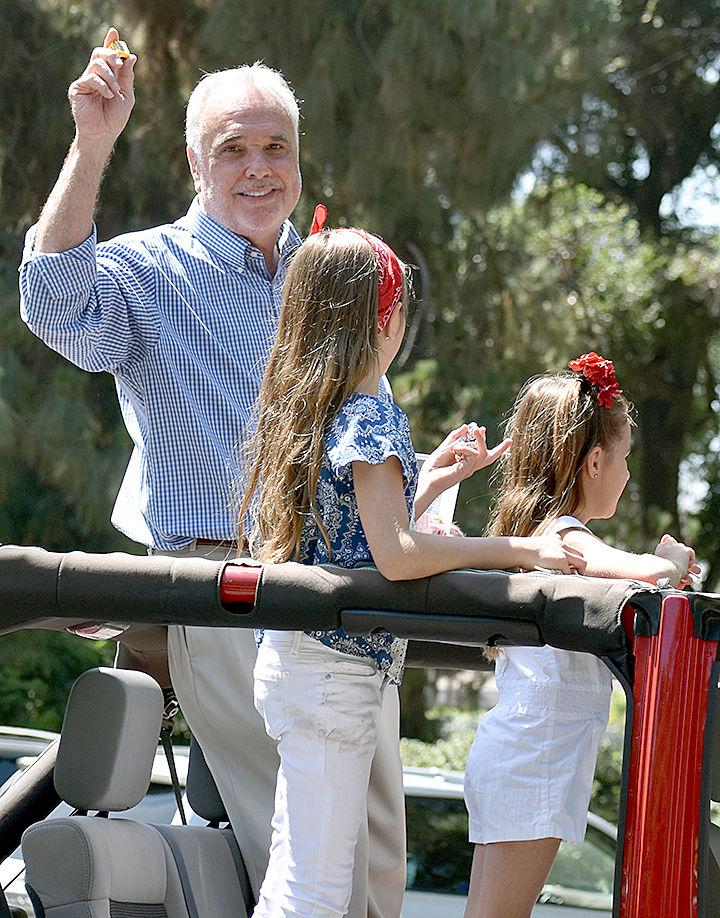 In recent years, I have heard from thousands of parents across our state concerned about California's new sex education standards after the passage of AB 329 in 2015.
Since this change, many families have expressed that much of the curricula has gone from being informative to too explicit, especially for grade school students. Unfortunately, parents have only arrived at that conclusion after fighting with local school districts to even see the lessons.
While some school districts get it right and partner with parents in good faith, fully disclosing what material will be presented, others make it unnecessarily difficult. For Denise Pursche, a mother in Contra Costa County, it took 30 days inquiring of her school district before she was given 30 minutes to review the material — not nearly enough.
That is wrong and it gives the impression that there is something to hide.
It was in response to Denise's story and others like it that I authored Senate Bill 673. It sought to do two primary things for families of elementary-age students:
1. Be open and honest by requiring school districts to post adopted sex education curriculum online, making it available and easy for parents to review.
2. Restore the right of parents to sign a permission slip opting their children into sex education if they deem it appropriate for these young impressionable minds, similar to what they might fill out for a field trip or other extracurricular activity.
Thousands wrote in supporting SB 673 and more than 47,000 people signed a Change.org petition asking the Senate Education Committee to approve these two reasonable requests to keep parents in the loop about their children's education.
The diverse coalition behind SB 673 collectively represents at least 10.8 million people, including the California Catholic Conference, the National Center for Law & Policy, the Islamic Shura Council of Southern California, branches of the Lutheran Church Missouri Synod, a chapter of the NAACP, dozens of Korean Christian churches, nondenominational churches, faith-based organizations and others.
Despite all of this, Senate Democrats said no to parents and no to transparency.
Parents should be the primary decision-makers in when and how their children are introduced to this sensitive material, not government bureaucrats. That is why we want everything in the open.
To learn more about this issue, you can visit my website at www.senate.ca.gov/Morrell and click on the "Getting Educated on the Sex Ed Debate" button on the left-side menu.
In 1795, colonial preacher Perez Fobes clearly laid out the responsibility parents have in shaping and influencing their children: [The law of nature] "teaches parents also, the ministers of religion and others, that while employed in the humble office of instructing youth, their services may be as patriotic, and perhaps more useful to their country, than the wisdom of their counsels in the senate, or the valour of their arms in the field."
With this change in mind, we will continue our work in this effort, enhancing transparency and supporting parents' decision-making when it comes to sex education and California students.
State Sen. Mike Morrell represents the 23rd Senate District in the California State Legislature, which includes portions of Riverside, San Bernardino and Los Angeles counties.