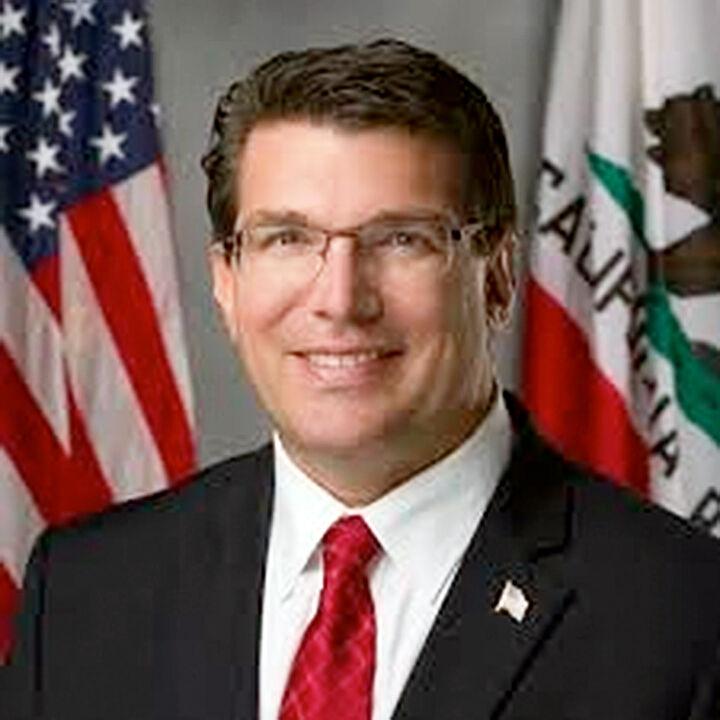 U.S. Rep. Jay Obernolte, a Republican elected to represent the 8th Congressional District on Nov. 3, has rejected a demand from the San Bernardino County Democratic Party to resign because of his call for the rejection of Electoral College results for Arizona and Pennsylvania in the presidential election.
The executive board of the San Bernardino County Democratic Party adopted a resolution calling for the resignation on Jan. 10.
Obernolte was among 121 Republican members of the House of Representatives who objected to accepting Arizona's Electoral College results, and the 138 members who objected to accepting Pennsylvania's Electoral College results.
"Congressman Obernolte has broken his oath to uphold the Constitution in just his first week in office," said Kristin Washington, chairwoman of the executive board and a Redlands resident.
"People in San Bernardino County — and all over this country — are completely aghast that a member of Congress would try to overturn the results of a democratically conducted election in the United States of America. We are outraged at this behavior and demand the immediate resignation of Congressman Obernolte."
Obernolte considered the objection to the Arizona and Pennsylvania results a non-partisan effort to ensure election practices are not changed without the consent of state legislatures, said spokeswoman Emily Carlin.
"Unfortunately, the San Bernardino Democratic Party has not reacted with the same thoughtfulness or focus on unity and has instead opted to employ partisan tactics designed to capitalize on the horrifying violence we witnessed at the Capitol Building and drive the wedge between us further apart," Carlin said in an email. "Their failure to recognize this as a time for unity is, frankly, both inappropriate and disappointing."
Obernolte, the former mayor of Big Bear Lake who served in the California Assembly from 2014 to 2019, said the 2020 election took place under extremely unusual circumstances due to the unprecedented COVID-19 pandemic.
"While most states properly worked with their legislatures to carry out the election in a safe and secure manner, a select few made significant changes to election processes through unilateral court or executive actions in the last days prior to, or even after, the election.
"As a state lawmaker, I dealt with this exact issue when Gov. Gavin Newsom tried to unilaterally change election law through executive order. This is a direct violation of Article II, Section 1, Clause 2 of the U.S. Constitution, which clearly states that only state legislatures have this power with respect to presidential electors.  
"In the California case, the courts ruled Gov. Newsom had overstepped his authority, and my colleagues and I in the Legislature worked to pass bipartisan legislation (AB 860) that addressed safety concerns during the pandemic and ensured a free election."
Washington said free and fair elections were held throughout the country.
"Claiming otherwise merely proves that Congressman Obernolte is not fit to lead in this critical moment," she said.
The 8th district encompasses most of the eastern desert regions. It stretches from Mono Lake to Twentynine Palms coveing Inyo and Mono counties plus most of San Bernardino County, including Highland and Yucaipa. Obernolte won the election with 58% of the vote to defeat Democrat Christine Bubser. He succeeded Paul Cook, who was elected to represent District 1 on the County Board of Supervisors.  
Obernolte, who earned a bachelor's degree in engineering and applied science from the California Institute of Technology and a master's in artificial intelligence from UCLA, founded a video game company in 1988.