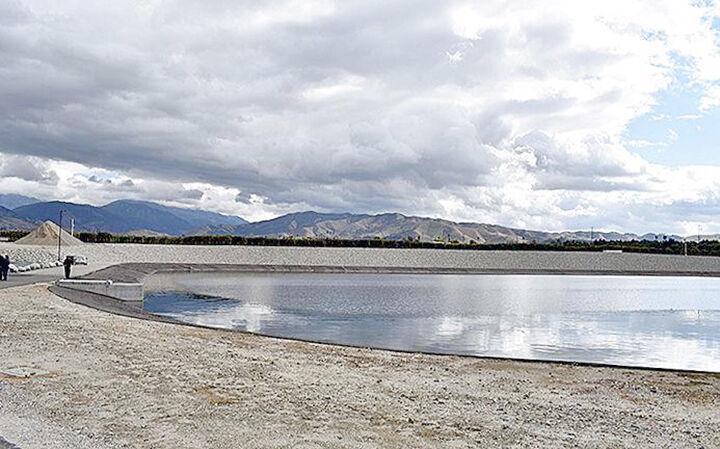 Despite the statewide drought, Redlands' water supply remains sound.
Redlands Municipal Utilities and Engineering Director John Harris provided an update on the city's water supply during the City Council meeting on Tuesday, July 6.
According to Harris, the State Water Project (SWP) is a robust water grid that brings freshwater to the Inland Empire. The water project includes 28 dams, 26 pumping and generating plants and 660 miles of aqueducts. Historically, the project has allocated 102,600 acre-feet of water per year. (An acre-foot contains 326,000 gallons of water, enough to fill a football field a foot deep and to satisfy the needs of three typical Southland households in a year.)
The project provides 28% of the Inland Empire's annual water supply and supplies 700 square miles of the region with water every day.
It services 1 million regional residents with high-quality water to run homes and businesses.
The water project also provides 3.4 million kilowatt-hours of electricity per year from carbon-free hydropower and saves the Inland Empire $452,000 per year due to hydropower electricity generation keeping the costs of water low for rate-payers.
The water project fuels the Inland Empire's construction, manufacturing and transportation industries and supports many of the warehouse fulfillment centers that make e-commerce possible for the state. The project serves 8,041 warehouses throughout San Bernardino and Riverside counties.
The water supplied by the State Water Project is a mix of local water supply projects and helps recharge the groundwater basins that provide the majority of the region's supplies.
During California's five-year drought from 2012 to 2016, the project supplies were critical to maintaining a balanced groundwater basin and meeting local demand.
In 2015, 47% of the regional water supply source was groundwater, 28% was water project, 18% was local surface water and 7% was recycled water.
"In 2014, the State Emergency Declaration required all agencies to implement water conservation stages requiring water use restrictions," said Harris.
"Redlands failed to meet its 36% reduction mandate and received $61,000 in administrative citations from the state. There was an agreement reached to keep citation money in Redlands, and conservation efforts remain in effect.
"Efforts include outdoor irrigation restrictions and rebates, and education programs. The city is maintaining about 14% reduction versus 2013 usage."
Harris said the city would amend Chapter 13.06 of the Redlands Municipal Code later this year.
The chapter was adopted in 1991. Its purpose was to reduce the nonessential use of water to conserve water supplies, which minimizes the effect of a water shortage.
"Redlands water supply remains sound," said Harris.