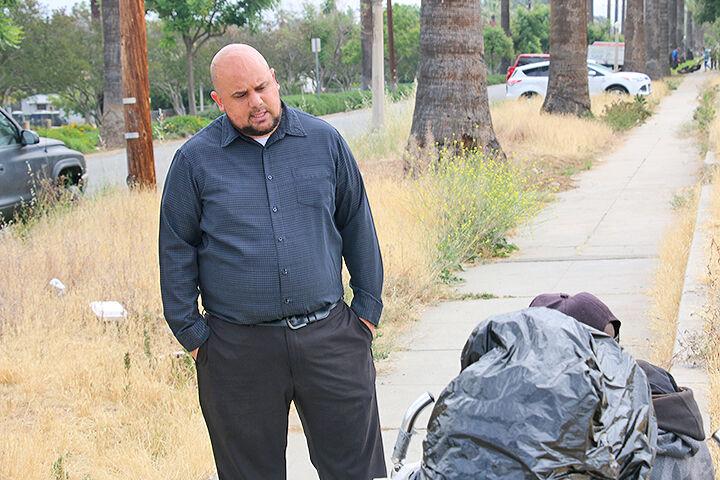 In its continuing effort to provide and connect individuals with services and resources to ease the burdens on unhoused individuals and to address the quality of life issues for the community that are often associated with transient behaviors, the city of Redlands recently created and filled the position of homeless solutions coordinator.
David Rabindranath, a Navy veteran with extensive experience in homeless services at both the Loma Linda Veterans Hospital and Riverside began work for Redlands in April.
The position is funded with State and Local Fiscal Recovery Funds through the federal American Rescue Plan Act.
Among his other duties, Rabindranath will oversee projects designed to provide services and reduce homelessness in the city, including the conversion of an existing motel to transitional housing with wraparound services, using $30 million in state and federal grants under Project Homekey.
In addition, he will focus on collaborating with existing non-profits and county agencies to connect both transitory and chronically homeless individuals with resources and services, including housing, education, job assistance, medical services and substance abuse counseling.
Prior to being hired by the city of Redlands, Rabindranath spent six years working with homeless veterans as a housing navigator and employment specialist with the Loma Linda VA Hospital in the HUD-VASH program, a collaborative program between the U.S. Department of Housing and Urban Development and the Veterans Affairs Supportive Housing services.
Before that, he worked in the city of Riverside's Homeless Services as a case manager and outreach worker and for the nonprofit Light House Social Service Centers conducting homeless outreach for the VA's Supportive Services for Veteran Families rapid rehousing program.
In addition to coordinating delivery of services to unhoused individuals, Rabindranath will work closely with the Redlands Police Department and the Code Enforcement Division to monitor and address blight in the city.
In March, Redlands was awarded a $30 million State of California Homekey grant for development of an existing motel to supportive housing to provide shelter and services for the city's homeless population, one of 13 new Homekey projects statewide.
In 2021, the Redlands City Council approved a memorandum of understanding (MOU) with Shangri-La Industries and Step-Up on Second for the development and provision of supportive services to convert the Good Nite Inn, an existing 99-unit motel on Industrial Park Avenue west of Alabama Street, into a 98-room residence to provide supportive housing and serve individuals experiencing homelessness.