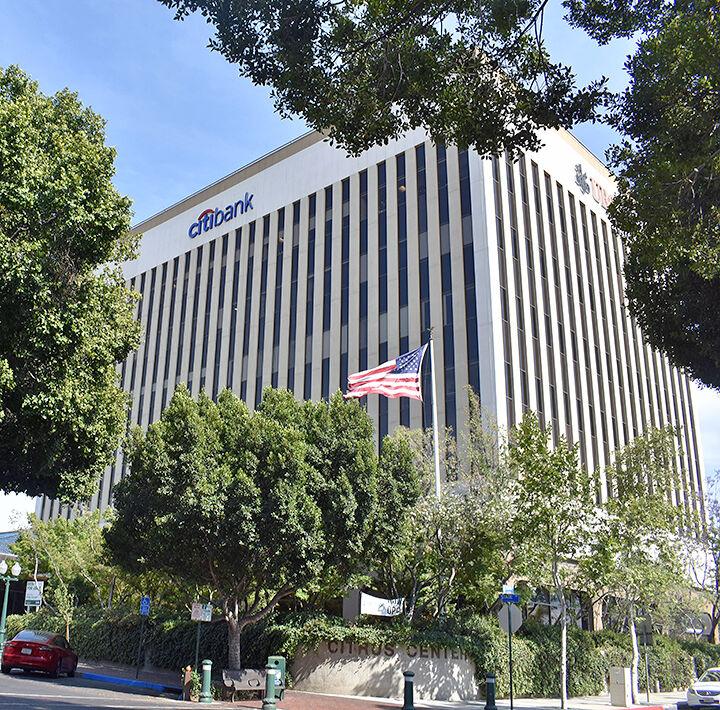 The Redlands Planning Commission found the city's acquisition of the Citibank at 300 E. State St. conforms with the Redlands General Plan during its meeting on Tuesday, July 13.
Operations of the City Hall and Police Department have outgrown the existing facilities at the Civic Center complex at 35 Cajon St., as well as the Police Annex at 30 Cajon St.
The city plans to relocate the City Hall and Police Department into the Citibank building to have sufficient office space, meeting rooms, public lobbies and other spaces necessary for government operations.
Director of Development Services Brian Desatnik said staff is conducting a space analysis and is unsure if the city will use the entire building.
The commission approved the potential sale of property by the city of an 0.88-acre parcel on the east side of Nevada Street, about 1,255 feet north of Palmetto Avenue in the Public Institutional District of the East Valley Corridor Specific Plan.
On April 6, the City Council adopted Resolution No. 8192, declaring the city-owned subject property as surplus. The properties were originally purchased for buffer/expansion related to the city's wastewater treatment plant and landfill.
According to staff, as surrounding properties have developed over time, the subject properties are no longer needed as a buffer because the area is now zoned for industrial development.
 On April 13, the city sent a written Notice of Availability regarding the property to 319 recipients, as listed by the Department of Housing & Community Development.
The city initially received five notices of interest.
The sale of the property will require a subsequent purchase and sale agreement, subject to approval by the City Council.
Project update
Planning Manager Brian Foote gave an update on city projects.
Home2 Suites by Hilton, 1342 Industrial Park Ave: Construction almost complete. It could be open by the end of the year.
Springhill Suites, 1765 W. Lugonia Ave.: Possibly open by the end of the year.
Downtown Parking Structure, 31 W. Stuart Ave.: Estimated completion by the end of the year.
Warehouses at the northwest corner of Park Avenue and Alabama Street: Both sold and occupied.
U-Stor-It, 832 W. Colton Ave.: Completed
Downtown Metrolink platform: Almost complete.
Esri station at New York Street: Almost complete.
Autofit for old Kmart site at 1625 W. Redlands Blvd.: Proposed.