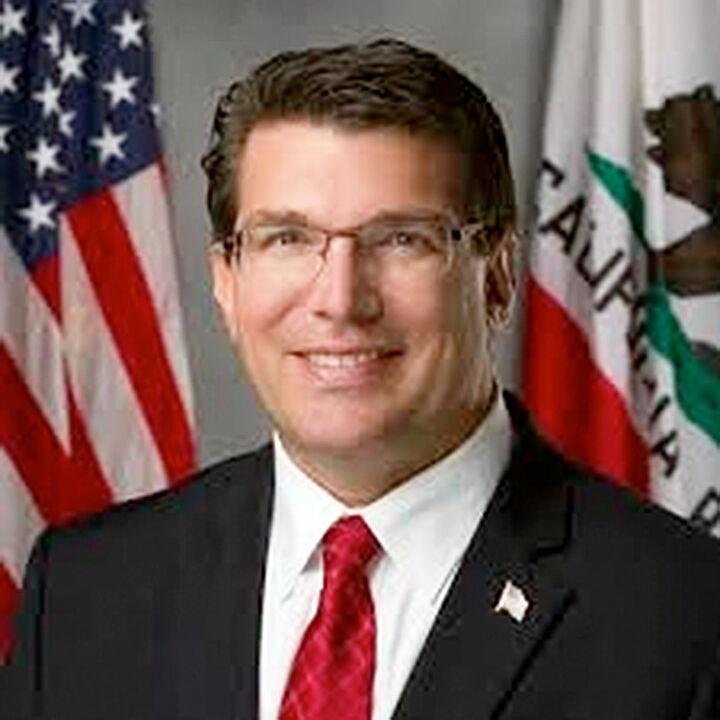 U.S. Rep. Jay Obernolte has introduced legislation to improve forest management and decrease the risk of wildfires by expediting salvage and reforestation operations on federal lands.
The Republican from Big Bear Lake said in a press release that the SALVAGE  Act of 2021 on Tuesday to provide more flexibility and expediency to forest management on federal lands, helping to lower fire risks, decrease the amount of carbon released into the atmosphere, and protect communities across California and the West.
The U.S. National Forest comprises 90% of Obernolte's 8th Congressional District, all federal land.
"We know that the best way to address our catastrophic wildfire issue is by implementing comprehensive wildlife management strategies on our natural lands, but all too often federal regulations designed to protect our public lands have the unintended consequence of preventing actions to protect our environment and our communities from the impacts of wildfires," said Rep. Obernolte. "The SALVAGE (Salvaging American Lumber Via Action with Greater Efficiency) Act addresses this problem." 
House Committee on Natural Resources ranking member Bruce Westerman, an Arkansas Republican, observed that in recent years the West has seen a dramatic increase in the number of record-breaking wildfires.
"Decades of neglect and lack of proper forest management have led us here with devastating effect," Westerman said. "Congressman Obernolte's SALVAGE Act would provide critical steps needed in the rehabilitation and reforestation process to create healthy forests by expediting necessary salvage procedures."
The act would create a categorical exclusion from environmental assessments and environmental impact statements for salvage and reforestation operations carried out on National Forest System or public lands.
It also creates expedited procedures for environmental assessments in cases where the categorical exclusion was not used, streamlines salvaged timber sales, and prohibits restraining orders or injunctions against salvage and reforestation operations.