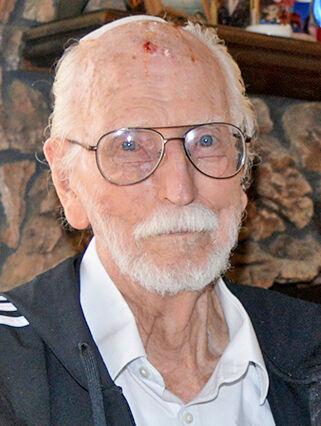 Former Redlands Mayor Bill Cunningham has developed a new growth management initiative for the city, intending to circulate a petition to the public for signatures.
The initiative ordinance amends sections of the Redlands General Plan that deals with managed development.
Points that summarize the proposed changes to the general plan include:
● The Redlands General Plan prohibits the establishment of new residential land use classifications by the City Council. This initiative ordinance exempts the Transit Village Overlay Zone from the prohibition.
● The Redlands General Plan provides that no undeveloped land that as of March 1, 1997, which is designated within the Redlands General Plan as "Urban Reserve" or "Urban Reserve (Agriculture)" as of June 1, 1987, and/or any land that was in active agricultural production on Nov. 3, 1986, regardless of zoning designation, shall be re-designated or rezoned to permit a residential density greater than that permitted in the Estate Residential (R-E) classification on June 1, 1987, unless certain findings are made by a 4/5ths vote of the City Council.
This initiative ordinance changes the vote requirement to 5/5ths of the City Council.
Provisions would be added to the Redlands General Plan to limit building height within the Downtown Transit Village and the University of Redlands Transit Village to three stories and 40 feet.
Building height within the Alabama Street, California Street and New York Street transit villages would be limited to four stories and 52 feet.
The initiative would prohibit buildings more than two stories high from being constructed next to a single-family residence. Cunningham said he worked with leaders of the No on G campaign to create the initiative.
"With the resounding defeat of Measure G, many of us in the community expected City Council to heed the will of the people," said Cunningham.
"Instead, the council is proceeding as if Measure G never occurred.
"The initiative is intended to reflect what the people said in voting against it.
"The initiative in no way conflicts with recent state legislation," continued Cunningham. "Redlands has always met state housing requirements, and this initiative provides for Redlands to meet state mandates for decades to come. Current city planning allows unlimited heights in this area.
"The unlimited height planned by the current council is an unwelcome change.
We studied building heights from a number of sources and took the median of those numbers to come up with ours."
According to City Clerk Jeanne Donaldson, Cunningham has 180 days from Aug. 12 to secure and file the petition.
His target date is no later than Feb. 8, 2021.
City of Redlands
growth-control votes
Proposition R: November 1978, set the limits of 400 dwelling units per year. Passed with 68% of the vote.
Measure N: November 1987, passed with 65.8%
Measure U: November 1997, passed with 57.3%