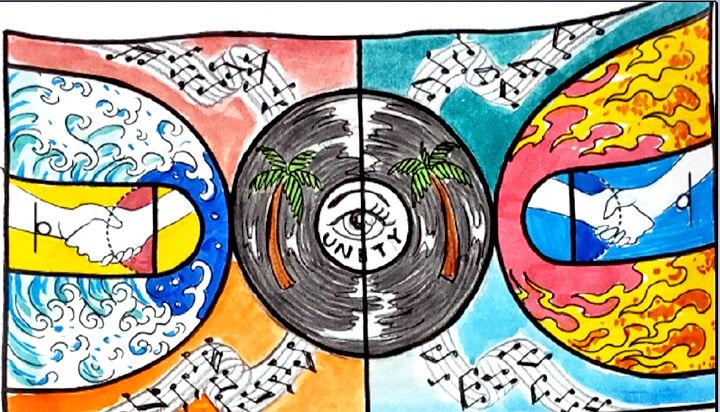 Redlands City Council unanimously accepted a donation from Music Changing Lives to paint murals on two basketball courts at Texonia Park and Israel Beal Park.
On Tuesday, Oct. 20, City Council approved staff"s recommendation to accept the donation and prepare the necessary agreements to facilitate surface preparation and mural application.
Music Changing Lives is a 501(c)3 nonprofit organization dedicated to providing music, art and tutoring programs in America"s public schools and community centers. In 2019, it presented a proposal to the Redlands Cultural Arts Commission to paint murals on basketball courts at Israel Beal Park and Texonia Park.
Chris Boatman, Redlands" director of facilities and community services, said the courts" surfaces have to be redone before the murals can be painted.
"We would need to secure funding for surface preparation," said Boatman. "The estimated cost is $5,000 for both courts. Music For Lives intends to cover the total amount after they seek donations."
Boatman said the courts would last three to five years after the initial paint application.
"Future applications would cost $5,000 per court," said Boatman. "If no funds for upkeep can be raised, then the murals would need to be removed."
Councilman Paul Barich voiced his support for the murals.
"This is a great project," he said. "Those courts have been around for a long time. I used to play on them as a kid. I give my full support, and my wife and I will even donate. We shouldn"t have any problem raising the $5,000 for each when the time comes."
In other action, the council also approved a facility use agreement with the University of Redlands for college tutors to assist children in grades K-12 with homework for free at the Redlands Community Center computer lab.
The program is offered Monday through Thursday and provides assistance in almost all subjects. In past partnership, Jasper"s Corner homework club was able to help over 2,500 students per year with their schoolwork.