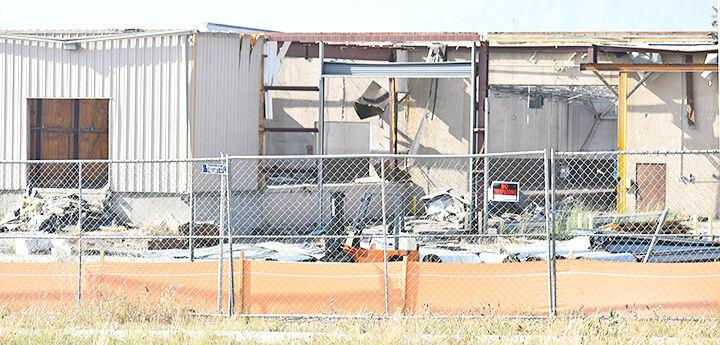 Members of Sun Chase Homeowners Association in Mentone aren't happy about online car auction service Copart coming to town.
The facility will be across the street from Redlands East Valley High School on a 38-acre piece of land on Opal and East Colton avenues. Homeowner association president Tony Simpson said residents found out about the facility in early January.
"San Bernardino County sent notices to residents within 700 feet of the property to let people know of the pending request for a permit or building operation," said Simpson. "One of our issues is because our association is 233 homes, the county only notified half the neighborhood because of that 700-foot cutoff."
In 2018, the county Planning Commission approved the land for a manufacturing and warehousing business.
"In 2019, the developer submitted a major revision to the previous conditional use permit to increase outside storage of vehicles by about 25%," Simpson said.
County spokesman David Wert said based on the acreage of the site and in accordance with the County Development Code, property owners within 700 feet of the site were notified of the conditional use permit revision application.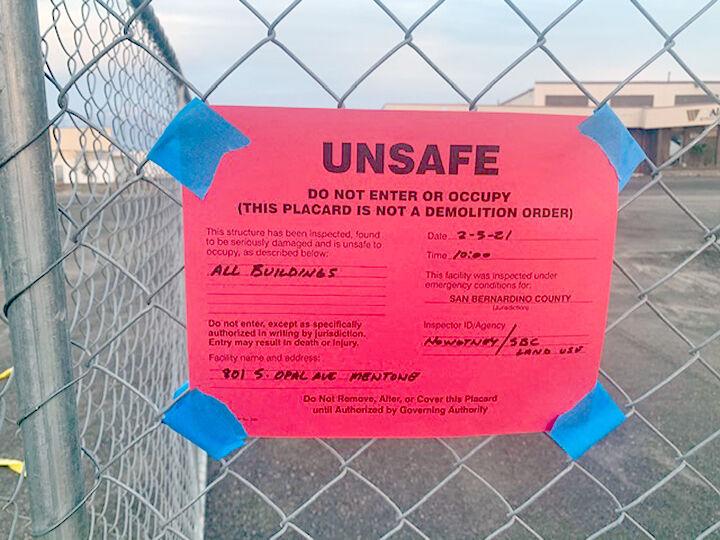 "In January, we saw a Caterpillar tractor grading the property," said Simpson. "The developer started without permits, so I reached out to the county, and they confirmed it was red-tagged and shut them down in February."
Wert said Copart had not occupied the site yet.
"The construction contractor has been out of compliance more than once, and work has stopped twice to get the site into full compliance," said Wert. "County Building and Safety is monitoring the construction site closely to ensure compliance with all requirements of the development permit. The latest stop-work order was lifted last week as the site is now in compliance with current construction permits issued."
Sun Chase homeowner Terry Forrester said he doesn't understand why Copart chose this location next to a high school and residential area.
"Copart buys vehicles that are totaled or no longer road worthy," said Forrester. "It is a vehicle storage yard. My biggest issue is the site's location. I've been to other facilities like this in Beaumont and Colton, and none of them is near residential areas or high schools. This seems like a money-driven thing rather than what's best for the community. We are afraid it will affect our property values."
Wert said the facility is not a salvage yard.
"Salvage yards typically involve dismantling and sometimes crushing and stacking of vehicles.," he said. "Copart only stores vehicles on site until they are sold and delivered to the buyer. This is not a retail auction site. No customers would come to the facility to shop or buy vehicles. It would be an online business. Copart has several facilities in the region. They look like parking lots with perimeter walls and landscaping.
"The site is zoned industrial and was occupied by industrial use for decades. The online vehicle auction and storage use is permitted in the zone, subject to approval of a revised conditional use permit."
Simpson said the site previously housed a Walden Furniture warehouse, then a structural steel design firm. There wasn't outside storage for either."
Simpson and Forrester said they submitted a petition with over 100 signatures to the county Board of Supervisors and spoke during a meeting with residents and the Mentone Chamber of Commerce.
"We need to get the word out to the community about what's going on," said Forrester. "I believe this will increase air pollution because of forklifts and trucks going in and out of the facility. These are legitimate issues, and residents are worried that developers won't follow the conditional use permit."
Wert said Copart is not permitted to take occupancy until all the site development requirements are completed.
"Once Copart begins to operate, if they do not comply with the permit, they would be subject to enforcement actions up to and potentially including revocation," he said.