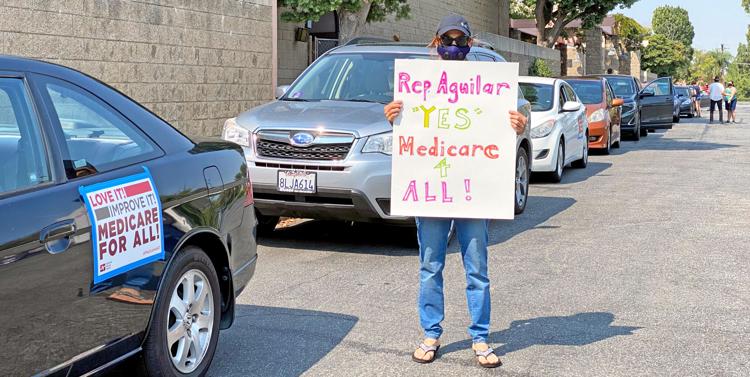 Supporters of the Medicare for All system paraded through Redlands in a car caravan demonstration on Saturday, Aug. 22.
Organizer Marta Neely said the rally was a part of the National Nurses United campaign.
"Nurses have been on the frontlines of this fight because they are the ones that have to tell patients when insurance doesn't cover medical care," said Neely.
Neely said that a big part of the Medicare for All campaign is improving Medicare for seniors.
"We want to include vision, dental, hearing and home healthcare for seniors who need these things," she said.
"The Medicare for All Act, which was introduced to the U.S. House of Representatives in 2019, would expand Medicare to all Americans within two years."
Neely said that as long as health insurance companies are free to raise prices, people won't be able to afford premiums.
"Medi-Cal isn't widely accepted," said Neely.
"We need something better, especially now with COVID-19."