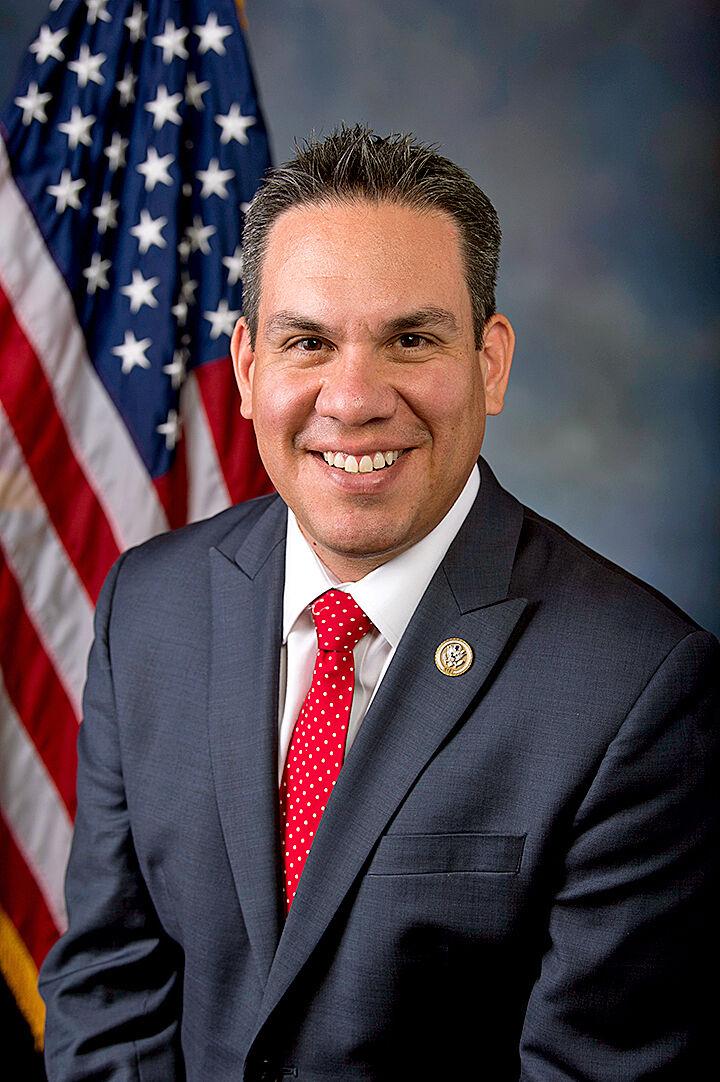 In September 2017, President Donald Trump made a reckless decision that devastated thousands of people throughout our country.
It was a decision to turn his back on thousands of doctors, nurses and first responders. It was a decision to abandon members of our military who served courageously. It was a decision to put the futures of teachers, researchers and students at risk. It was his decision to end the Deferred Action for Childhood Arrivals (DACA) program.
In 2017, the president arbitrarily ended DACA, throwing the futures of hundreds of thousands of young immigrants into jeopardy. This action, and the years-long legal battle that followed, made it nearly impossible for Dreamers to plan for their futures here, even though the United States is the only country they've ever known as home.
But on June 18, 2020, the U.S. Supreme Court granted temporary relief when they revoked the president's order. This was a welcome decision, but it does not guarantee the futures of these young people who are American in every way but on paper. President Trump could decide any day to issue a new order to end the program again. Congress must act immediately to protect Dreamers from the whims of the Trump Administration's anti-immigrant agenda.
On July 15, the House Appropriations Committee passed the Fiscal Year 2021 Homeland Security Appropriations Bill. The bill includes an amendment that I introduced with Rep. Will Hurd, a Republican from Texas, that will protect DACA recipients and Temporary Protected Status (TPS) holders in good standing from deportation, detention or denial of work authorization by Department of Homeland Security officials.
Our amendment passed the committee with broad bipartisan support, proving that both Democrats and Republicans understand the serious need for congressional action on this issue.
This bipartisan effort was encouraging, but we must do more. In order to ensure Dreamers and other young immigrants have the peace of mind they deserve, Congress must get serious about comprehensive immigration reform. This means a path to citizenship for the millions of immigrants who live, work and pay taxes in the United States already.
This type of legislation would help clear our immigration backlog, alleviate the humanitarian crisis at our border and allow the immigrants who are an essential part of the fabric of our communities to come out of the shadows and live life as American citizens.
While Congress is still a long way off from a comprehensive immigration reform package, we cannot sit by while the president continues to install and act on a blatantly anti-immigrant agenda. Our amendment was an important step in the right direction, but the Senate could provide Dreamers and TPS holders permanent relief today by passing the Dream and Promise Act.
This bill, which passed the House in 2019, establishes a permanent path to citizenship for DACA-eligible individuals and TPS holders. This bill passed the House with bipartisan support, and would end the uncertainty these young immigrants have had to live with since arriving in the United States.
We cannot continue kicking the can down the road. It's time to finally protect these young immigrants. We have the tools and we have the legislation. It's time for the Senate to step up and take decisive action.
U.S. Rep Pete Aguilar, a Democrat and former mayor of Redlands, has served in Congress since 2014. He is seeking his fourth term in the Nov. 3 election.