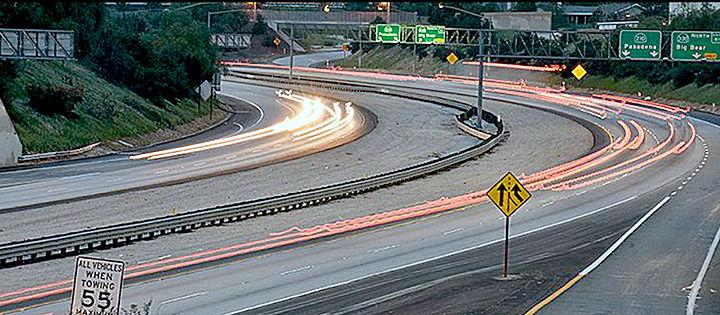 San Bernardino County Transportation Authority and the cities of Highland, Redlands and San Bernardino have scheduled the ground breaking for State Route 210 lane addition and Base Line interchange project for 10 a.m. on Wednesday, Feb. 26, at 27727 Base Line, Highland.
The event will be held in the empty lot next to the ARCO gas station. Parking will be available on Pluto Street.
The $31.6 million project is expected to take three years of construction.
The long-awaited project will add lanes to State Route 210 in both directions, add an auxiliary lane in each direction between Base Line and Fifth Street/Greenspot Road, build new sound walls, add an acceleration lane heading south off Fifth Street, a deceleration lane at Sterling Avenue to a new two-lane exit at Highland Avenue.
To improve the interchange at Base Line on-ramps will be widened from one to three lanes and off-ramps will be widened from one lane to two.