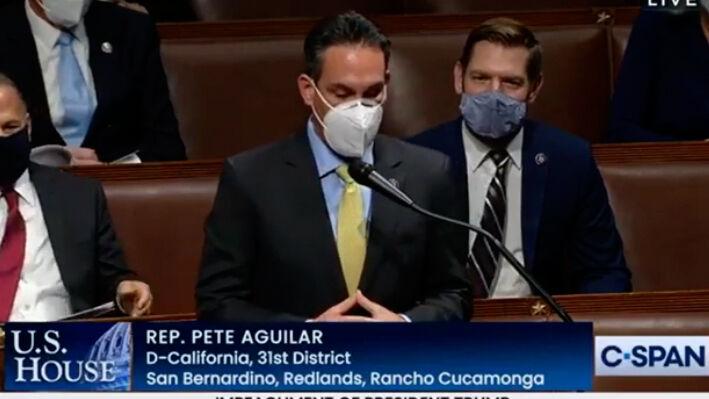 On Wednesday, Jan. 13, U.S. Rep. Pete Aguilar joined 232 of his colleagues in a bipartisan vote to impeach President Donald Trump on the charge of inciting an insurrection.
The Article of Impeachment was filed after President Trump encouraged a mob of domestic terrorists to attack the US Capitol with the goal of impeding Congress's count of the Electoral College votes that declared Joe Biden the next president.
The attack led to five deaths, including a U.S. Capitol Police officer. During the debate on the Article of Impeachment, Aguilar spoke on the House floor to call on his Republican colleagues to uphold their oaths of office by holding the president accountable and supporting impeachment.
"As members of Congress, we swore an oath to protect and defend the U.S. Constitution from enemies foreign and domestic. When the president sent a mob to the Capitol, radicalized by his lies about the results of a free and fair election, to stop the counting of electoral votes he made it clear that he poses a grave threat to our democracy.