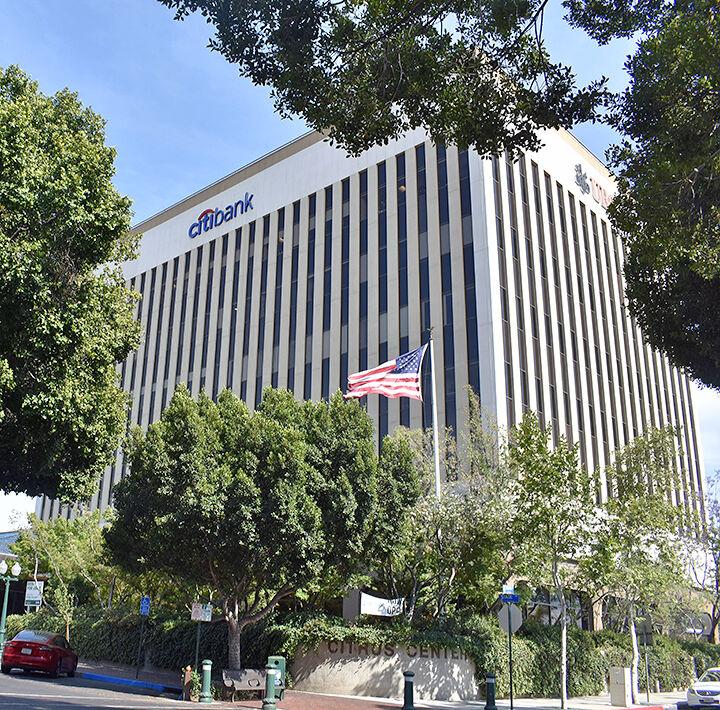 Redlands City Hall and Police Department have a new future home at the Citibank building on 300 E. State St.
On Tuesday, June 15, the City Council unanimously approved the purchase of the Citibank building for $16 million. In May, the City Council directed staff as its to submit an offer to purchase the publicly listed property. The building's owner, Redlands Community Investment Corporation, submitted a counteroffer back to the city, which was accepted by the council on June 1.
The building has six stories on 1.29 acres on the south side of East State Street, between Seventh Street and Eighth Street. The building was constructed in 1981 and consists of approximately 92,000 square feet. The following is a list of salient terms of the attached purchase and sale agreement:  
● $500,000 deposit due at the opening of escrow, refundable up until waiver of contingencies.
● 60-day due diligence period.
● 30-day close of escrow upon waiver of contingencies.
The city also has a professional services agreement with Miller Architecture Corp. to perform a comprehensive due diligence assessment of the property.
Facilities and Community Services Director Chris Boatman said the money for the purchase comes from designated funds for future city hall procurement.
"This is not something that's over tonight," said Mayor Paul Barich. "We still have tenants in the building and have to work things out. I feel this is good deal for our citizens. It is a high-profile building with enough adequate space to meet all our needs. I'm excited."
City Manager Charlie Duggan Jr. said the purchase of the building helps the city save money.
"The city has talked about a new public safety building in another part of town," said Duggan. "When we saw the Citibank property on the market, we did an evaluation to see what condition the building was in and compared costs. The end result was we are able to upgrade all city departments in addition to housing the police patrol division and others at a lower cost than constructing a new building, even with renovation costs."
Duggan said constructing a new building would cost the city over $30 million.