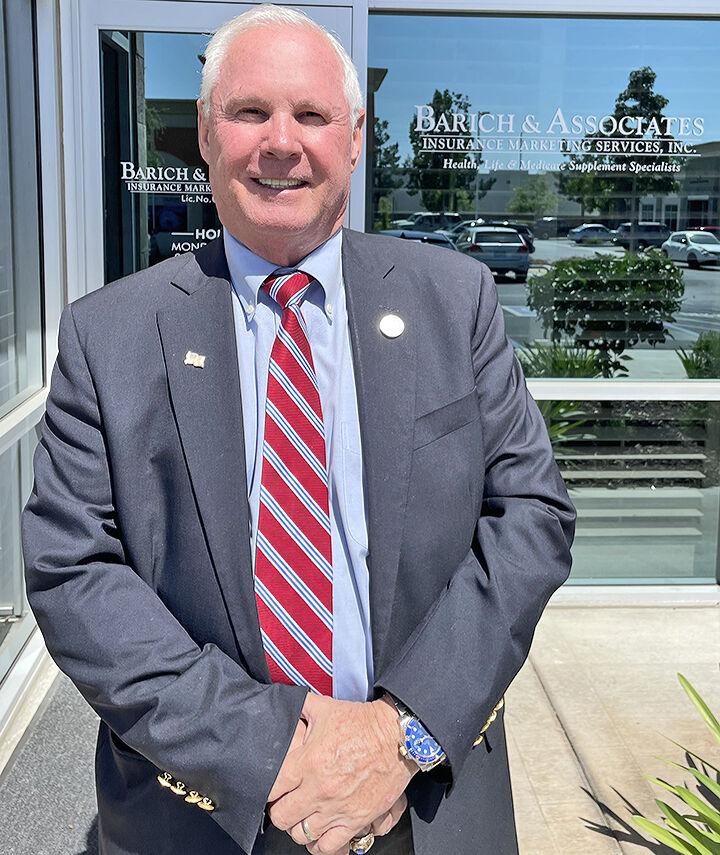 Paul Barich became the mayor in 2020 halfway through his second term with Redlands City Council and has announced his bid for re-election. After the recent redistricting process, Barich is in the new District 5.
There are several reasons for his re-election bid.
"The main reason is that I have a lot of things I have helped put together. It's a joint effort, it's not just me," Barich said.
There is the homeless plan that he has worked on for the past three years. The Redlands police moving into the old K-Mart building and the new city hall.
"We hope to move in by 2024," he said.
These coming moves will result in changes for the current city hall location.
"I don't know how it still stands," he said. "It's in bad shape."
He said City Hall should be demolished. The city has a partnership with a private company and it discussing expanding the underground into a parking structure.
"That will solve our parking problem in downtown," Barich said. "So, we are looking into that possibility. Obviously, when a private [company] comes in, they are going to have to charge for parking, but I can't see that the businesses won't be happy with that."
Barich has been on the City Council for two terms. He was first elected in 2014, one of three winners out of seven candidates in an at-large election with 20% of the vote behind Jon Harrison and Paul Foster. He was re-elected in 2018, leading a field of four candidates for District 3 with nearly 43% of the vote. This year he's running in the Nov. 8 election in the new District 5 in the south side of Redlands after redistricting changed the boundaries.
"It's been a good eight years," he said. "We've had a balanced budget for all eight years. We're in great shape financially."
Why does he want to serve?
"I do it because I want to give back to the city that's given me everything," Barich continued. "I was born and raised here. My kids are born and raised here. My grandkids are born and raised here. My dad is 93. He was a teacher and a principal with Redlands Unified for 33 years. This is my town.
"I am very proud we were able to get the homeless plan going. We were the first ones really approved in the state of California. We are getting $30 million for this program so that will give us five to seven years of funding," he said. "We have a non-profit who knows what they are doing about the homeless. We signed a contract because government doesn't know that. I am a businessman. I know government does not do well. So, you want someone who handles the homeless well."
The non-profit organization is Step Up on Second Street.
Another proud moment has been repaving and updating the Hillside Memorial Park. the cemetery established in 1886 by Redlands founders Frank Brown and Edward Judson. It's the oldest city owned cemetery in California.
"That was one of the first things I wanted to do as a City Council member," he said. "People know I am accessible. I've lived here my whole life, I know so many people, they feel comfortable talking to me," he said of his constituents.
He has owned a business in Redlands for 42 years. And he goes to many local events and supports local businesses.
There is one thing Barich wishes he had done better.
"I'd like to get more police. It wasn't too long ago we had 100 to 110 police officers. Now we are at 82, and we're actually 12 short," he said.
Future plans include Redlands recreation.
"We are going to get a junior All American football stadium that we are looking at right now to build. That's another thing I want to see to fruition," he said. "Our kids are our biggest value. We have to have things that keep-- them busy and encouraged in a healthy way.
"I love talking to the young people. I tell them the most important thing they can do is registering to vote and voting," he said. "In 1972, I turned 18 and it was the first year 18-year-olds were able to vote, and I've never missed an election."