Split council rejects yearly mayoral rotation
Redlands system of selecting its mayor remains unchanged after both a rotating system and at-large election failed to pass the City Council.
On Tuesday, Jan. 19, Paul Barich and Eddie Tejeda were elected mayor and mayor pro tem after council continued its discussion of former Mayor Pro Tem Denise Davis' proposed resolution to give each council member the option to serve as mayor and mayor pro tem based on rotating one-year terms.
"Since presenting this last month, I have had the chance to speak with many people about why this change is needed," said Davis. "My proposal is rooted in equity, transparency and fair representation. Our system is solely based on internal views of each other, and it's hard to avoid favoritism in a system that requires us to receive a majority vote from colleagues who did not elect us. It is significant to note that all 29 of our peer cities that don't have elected mayor have a one- year term for mayor. We are the outlier."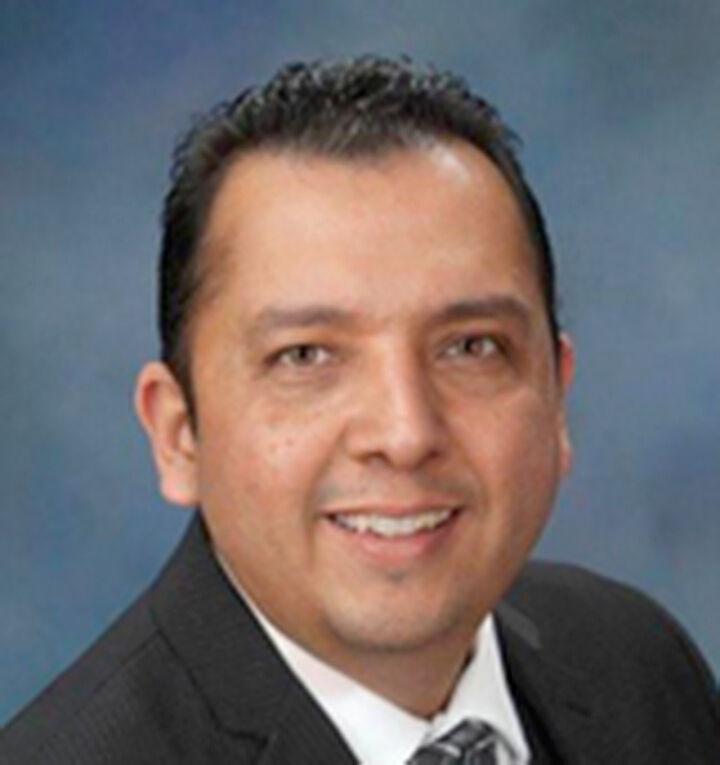 Councilman Tejeda was vehemently against Davis' resolution.
"I'm heartbroken to see that Denise is not willing to recognize the system we have now gave us Toni Momberger and herself," he said. "We voted both of them in. I've never seen Denise work so hard to get something passed, and that's disappointing. This is a power grab. This is about elevating your profile. I would've supported you if you worked with me. I can't support you for mayor or mayor pro tem."
Davis refuted Tejeda's statements.
"I'm just going to say everything Eddie just said is completely untrue, hurtful and unprofessional and leave it at that."
Councilwoman Jenna Lowery said she was uncomfortable with how the council members were speaking to each other.
"I care deeply about this community and am embarrassed at how we are speaking to one another about distribution of power," she said.
"There is nothing wrong with being ambitious. Power means something. It is important that we talk about it. I also think it's important we keep character calls out of this."
Councilman Barich said he had no comments but thanked Davis for her hard work on the resolution.
Mayor Paul Foster said he opposed to the resolution.
"I've spent time with members of the public," he said. "Some felt the proposal was good, but the majority of the people I spoke to told me 'if it isn't broken, don't fix it.' They were happy with our system. But they also were supportive of putting the question of an elected mayor on the ballot in 2022.
"My vote will reflect what my constituents told me. Just because we have a different opinion doesn't mean we are racist or gender-myopic. We are all good people, and Denise knows that. Over 95% of our votes through the past few years have been 5-0. That shows we were unified."
The motion failed on a 3-2 vote. Barich, Foster and Tejeda voted no. The council then discussed whether to create four districts and have an at-large election should be put on voters' ballots in 2022.
"There would be a cost of $100,000 to $130,000 to put it on the ballot," said Foster. "We are required to look at the boundaries of districts and spend that money anyway. I don't think an elected official should ever be timid or afraid to put questions of issues before our voters as we did with Measure G and Measure T. I suggest we ask people how they feel about this. I'm not looking to run. That's not my motivation. I think the public should have their voices heard."
Davis said she was opposed to an at-large election.
"I am surprised because this has a tremendous financial implication, and there is no financial report attached," she said. "The item would cost a tremendous amount of money, especially if residents vote for it. It's an ongoing cost and a bad time to do it. We would also be vulnerable to a California Voting Rights Act lawsuit if we moved from five districts to four."
Foster said putting the question on the ballot would be like putting council members on the ballot and would not be an ongoing cost. City Attorney Dan McHugh disagreed with Davis' fears about a lawsuit in violation of the California Voting Rights Act.
"In January of 2017, the government code was specifically amended to address this issue, and the Legislature added a provision that made it consistent," said McHugh. "It recognized that if a city moved to an at-large election and it was done to further the California Voting Rights Act, then it would comply. I see nothing that would hinder us."
Foster clarified that if the council put the question of an at-large election on voters' ballots in 2022, it would only direct city staff to research costs and details and come back to the council in eight to 10 months. The council would then cast the deciding vote on the issue.
"At first, I thought it was a good idea," said Barich. "I agree with Denise. I am also concerned about costs. But we should be able to look into it. I am in favor of staff doing research on it and coming back to the council."
Tejeda said he did not see the point in electing an at-large mayor and did not support having staff research the issue.
Lowery agreed with Tejeda and Davis.
"I am uncomfortable spending taxpayer money on research," she said.
The motion failed 3-2. Barich and Foster voted to approve while Tejeda, Davis and Lowery dissented.
The council then held its elections for mayor and mayor pro tem. Lowery nominated Davis for mayor and Tejeda nominated Barich.
The roll was called for Davis first. Barich, Foster and Tejeda voted no, while Lowery and Davis voted yes.
When the roll was called for Barich, Lowery voted no while Foster, Tejeda, Barich and Davis voted yes.
"I am voting yes because I believe everyone can be mayor," said Davis.
Tejeda was nominated for mayor pro tem by Barich. He was the only council member nominated. Barich and Tejeda will serve as mayor and mayor pro tem for two years.