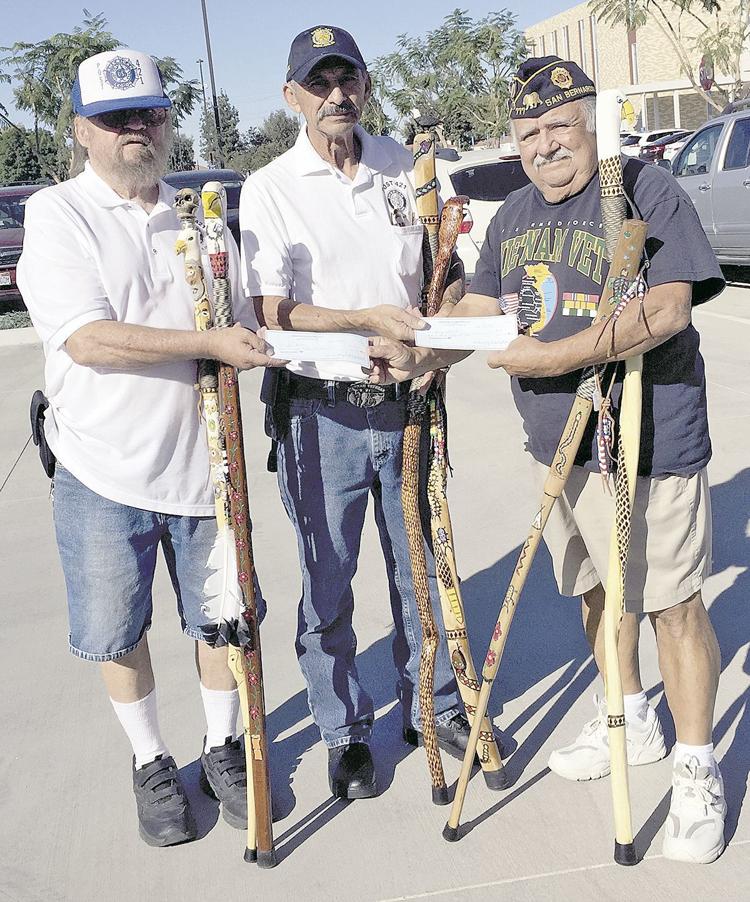 Two local veterans have been making walking sticks for fellow veterans at no charge.
John "Bob" Becker of San Bernardino has made nearly 200 in the past two years.
Henry Castaneda, who is from La Puente but now lives in Highland, has made nearly 2,000 in the past 20 years.
To thank them, Richard O. Reed American Legion Post 777 has presented $150 checks to each of them.
Both are Vietnam veterans who visit the Redlands VA Ambulatory Center every Tuesday and Thursday to provide the walking sticks to veterans who want one. Both veterans discourage recipients from giving donations.
Becker and Castaneda use their own funds to purchase the materials to make the walking sticks.
All the sticks are individually designed and personalized the sticks if requested.
Both said they are motivated by the thanks they get from the veterans and the appreciation in their eyes — particularly when the stick is personalized.