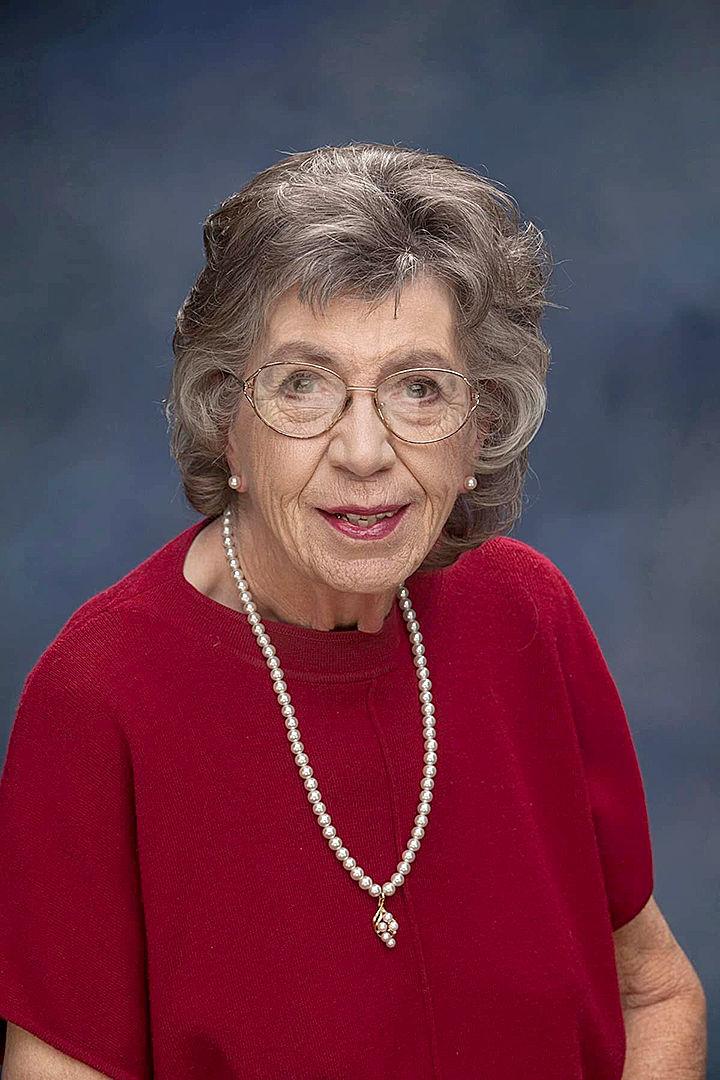 The founder of the Inland Harvest food bank and former Redlands City Councilwoman Barbara Wormser died on Sunday, July 7, after a long battle with dementia. She was 82.
Elected in 1985 to the Redlands City Council with 4,114 votes, Wormser served as mayor pro tem in 1987 on the dais along with former Mayor Carole Beswick, who said she would always remember Barbara "with a smile."
"She was a quietly effective community leader," Beswick said. "She was wonderful. She had a steady hand and a strong sense of community. I will remember her with a smile. She had a huge heart and will be remembered largely for founding the Inland Harvest."
On Monday morning, Redlands Mayor Paul Foster ordered flags to be flown at half-staff in her honor.
Wormser founded Inland Harvest in 1990 aiming to end food waste and feed those in need.
Inland Harvest gathers food from numerous local businesses and institutions such as the University of Redlands, the California School for the Deaf, the Arrowhead Regional Medical Center and the Stater Bros Charities.
Inland Harvest then donates the food to homes for abused women and their at-risk children, drug and alcohol recovery programs, churches and other publicly funded feeding programs.
According to her son, Stephen Wormser, a renowned Redlands photographer, since the inception the organization has collected more than 32 million pounds of fresh surplus food from restaurants, cafeterias, bakeries, markets and private donors and then distributed it the same day to shelters and programs in the greater Riverside, Yucaipa, Redlands and San Bernardino communities.
"She was known to drive over 100 miles a day making deliveries," said Steve.
Today, many volunteers continue her legacy of work throughout the Inland Empire.
"We are deeply saddened to hear about the loss of Barbara Wormser," said Nancy Negrette, chairwoman and president of Stater Bros. Charities. "Stater Bros. Charities has had a longstanding partnership with Inland Harvest. Barbara was instrumental in the impact Inland Harvest had on hunger relief in the communities served by Stater Bros. Markets.
"Our heartfelt condolences go out to Barbara's family."
Wormser was recognized on numerous occasions, including in 2011 when she received the Spirit of the Entrepreneurs Award by the Cal State San Bernardino's Inland Empire Center for Entrepreneurship and in 2004 by Scripps College in Claremont as Distinguished Alumna of the Year.
In 1993, Wormser was named Redlands Woman of the Year and in 2004 the city of Redlands awarded her its prized Humanitarian Award.
According to a bio prepared by her son, Wormser was born in 1937 in Stockton, California, to William Burford Cook and Margaret Spilker Cook.
She grew up with older brother Bill and a younger sister, Nancy.
Wormser graduated from Scripps College in 1959 with a degree in international relations and economics and pursued a graduate degree in political science from UC Santa Barbara.  
While at Claremont, Wormser met her husband of more than 60 years, Laurence Klauber Wormser.  
They married a day after their graduation ceremony at Scripps.   
A few years later, the couple moved to Redlands, where they owned and managed several businesses, including Redlands Camera, Audio Graphic Supply and Professional Photosystems Corp.
For more than five decades, Wormser served her community in several capacities, including commissioner of the San Bernardino County Regional Parks Advisory from 1990 to 2016.  
Prior to that, Wormser co-chaired the successful Measure O Open Space Bond Measure.
Wormser also served as president of the Redlands YMCA for five terms and also as president of the Redlands Symphony Association, the Redlands Sister Cities Association, Friends of A.K. Smiley Library and Zonta Club of Redlands.
"She was a founding member of the University of Redlands Town and Gown and chairwoman for the United Way Homeless Task Force," Stephan Wormser said.
"She served on various board of directors, including those of the Redlands Community Hospital, the Redlands Bicycle Classic and Friends of Armacost Library" at the University of Redlands.  
Wormser is survived by her husband Larry and her three children, Carolyn Wormser Medina, Paul Wormser and Stephen Wormser.
She also is survived by three grandchildren, her sister Nancy Cook Aldrich, sister-in-law Bea Cook and several nieces and nephews.
Memorial donations in Wormser's memory may be made to Inland Harvest at 317 Felisa Court in Redlands.
No public services are planned.
Responding to a humanitarian need, Barbara Wormser founded in 1990 a food bank that would gr…