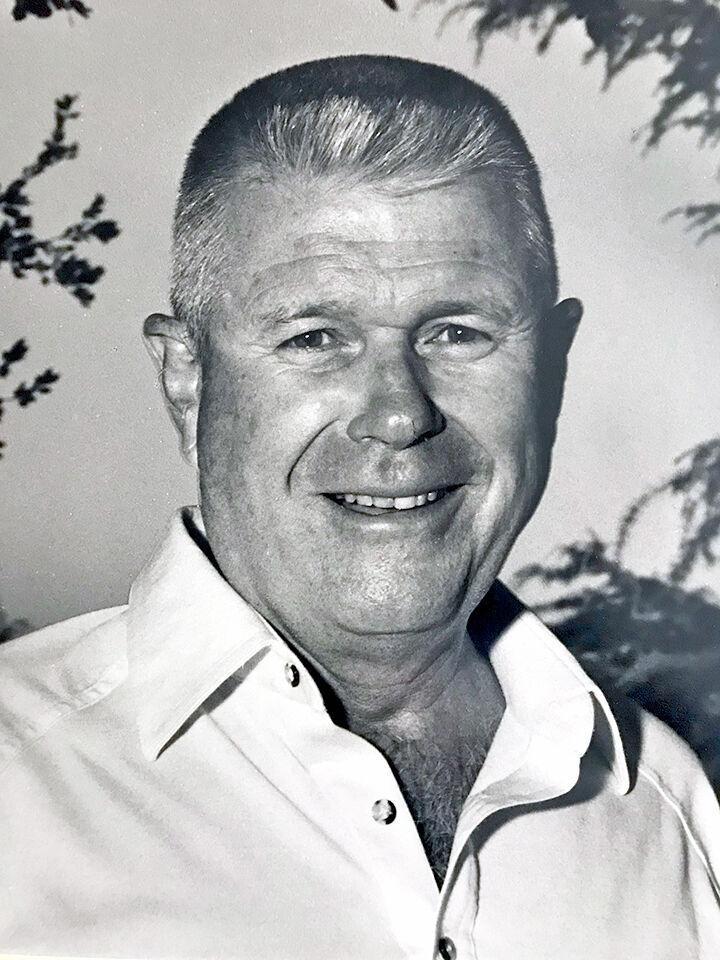 Funeral services for Carl Leroy Griffin Jr., former director of labor relations for Kaiser Steel Co. and Redlands Country Club president, have been set for 11 a.m. Friday, June 18, at First Congregational Church, 2 W. Olive Ave. Redlands.
Griffin died at his home in Redlands on Nov. 1, 2020. He was 94. Services were delayed by the pandemic.
Born on March 19, 1926, in Hamburg, New York, to Lydia Fisher and Carl L. Griffin Sr., he was a student leader and outstanding three-sport athlete at Hamburg High School. He was inducted into the Bulldog Sports Wall of Fame in 2012. After graduation in 1944, Griffin enlisted for a two-year tour of duty in the U.S. Army/Air Force and flew in B-29s.
He married his high school sweetheart, Suzanne Ashdown, in 1946.
In 1976, Griffin moved to Redlands. He joined Kaiser Steel in Fontana as its director of labor relations. Griffin joined the Redlands Country Club, where he won the Senior Golf Club Championship in 1985 and served as club president in 2000.
After his retirement from Kaiser Steel in 1986, Griffin established a labor-relations consulting service until 2003. He was a member of the First Congregational Church.
His wife of 72 years and their daughter, Susan Lyles, preceded him in death. His three children Cynthia Halaby, Marcia Voss and Michael Griffin; grandchildren Kara Anglin, Megan Gerber, Theodore Halaby Jr., Ryan Voss, Ginny Davis, Kai Lyles and Keke Lyles; and 14 great-grandchildren survive him.
Contributions can be made to the Parkinson's Foundation.