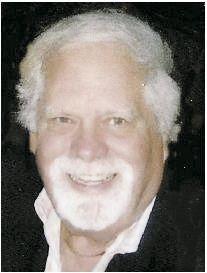 T. Joe Willey, a former teacher at Loma Linda Medical School, died on April 23, 2019. He was 80.
He was born in 1938 in Fort Collins, Colorado, to Ruth and Tom O. Willey. His mother died when he was 2. His father was a preacher in Oklahoma, Colorado, North Dakota and Oregon. He and his sister Marcia spent summers on his paternal grandfather's farm near Mohall, North Dakota.
He attended Upper Columbia Academy in Washington and earned a master's in biology at Walla Walla College.
Willey climbed many Cascade peaks including a winter ascent of Mount Shasta. He took a research job at a state hospital in Porterville, California, where he met Margo Haskins. They married in 1964 and moved to Berkeley, where he began his PhD program in neuroscience. They had three children, Bruce, Mark and Christina.
After obtaining a doctorate in neuroscience he began work at Loma Linda Medical School where he taught medical students and conducted research on the brain, publishing over 40 peer reviewed articles.
He did a joint appointment at the Brain Research Institute at UCLA and was a post-doctoral fellow at New York University in Buffalo where he worked with Nobel Prize winner Sir John Eccles.
Taking a leave of absence from the Loma Linda University in 1985, he helped to launch a new industry — professional employer organization, or PEO. Staffing Network, based in San Bernardino, served the Inland Empire as well as Los Angeles and Orange counties. Willey developed PayPlus Software Inc., which became the leading software for the PEO services. He was regarded as the father of the PEO industry. Will married Barbara Orr, a primary care physician in Loma Linda, in 1980. He traveled extensively with her daughter Kelly.
Retiring in 1999, Willey began by writing a non-fiction, book-length work "Heaven is a Long Way to Go," the story of his homesteading family roots in North Dakota and Nebraska while tracing the history of the Seventh-day Adventist church. For nearly a decade, he wrote articles on SDA church history.
He is survived by his wife, sons, stepdaughter; five grandchildren, Sydney, Andrew, Connor, Ashlyn and Matilda.
His ashes will be scattered to the wind in Alaska, the High Sierra, North Dakota at his mother, father and grandparents' gravesite, and the summit of the Matterhorn. His book "Heaven is a Long Way to Go" will be published post.