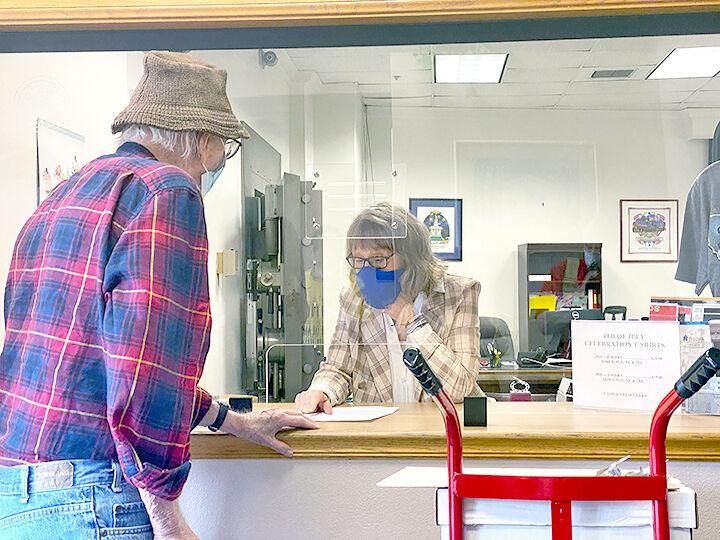 The Friends of Redlands and Redlands for Responsible Growth Management turned in signatures calling for a special election to stop tall and dense development on Monday, June 7.
The groups have been collecting signatures since September to limit building height to three stories in Redlands. The groups do not approve of Orange County-based Village Partners' proposed plan to build five-story buildings and a six-level parking garage on the Redlands Mall site.
To qualify for a special election, the petition needed 6,409 valid signatures. The signature count handed into city hall was 7,715, which still needs verification by the registrar of voters.
"It is amazing what citizens can do when they want to save their city," said group member John Berry. "Eighteen percent of registered voters in Redlands signed our petition. This was a bipartisan effort to save Redlands."
The registrar of voters has 30 business days to verify signatures.
"Approximately by mid-July, City Clerk Jeanne Donaldson will make a report to the City Council and give them the final signature result," said Berry. "One option the City Council can do is they can accept our petition in lieu of an election. The city would pay over half a million dollars to put on our election. So City Council can save money by accepting our petition."
Former Redlands Mayor Bill Cunningham, who developed the growth management initiative last September, said it is not just about building heights.
"It also includes issues with traffic and noise requirements," said Cunningham.
"Without this initiative, the city's general plan would be eviscerated. We can't have that. Our signature number is pleasantly surprising because we started when lockdowns were still happening in 2020. People would say they wanted to sign but wouldn't want to come up to a person with a clipboard. Our petition limits apartments to 500 units instead of the proposed 722, limits building heights to three stories, and lowers the parking garage by two levels.
"Another thing that is disappointing with Village Partners' proposed plan is it doesn't extend State Street through, which is important," continued Cunningham.
"The new location they have for CVS Pharmacy on the south side of Citrus Avenue at Eureka Street is terrible. It takes CVS out of the center of town, which is a prime location they have now."
Group member Lane Schneider said she would like to see Redlands-based developers propose a plan.
"There is so much talent in the city," said Schneider. "Why is the city relying on Orange County developers who don't know Redlands?
"I would even love to see Esri come up with something."