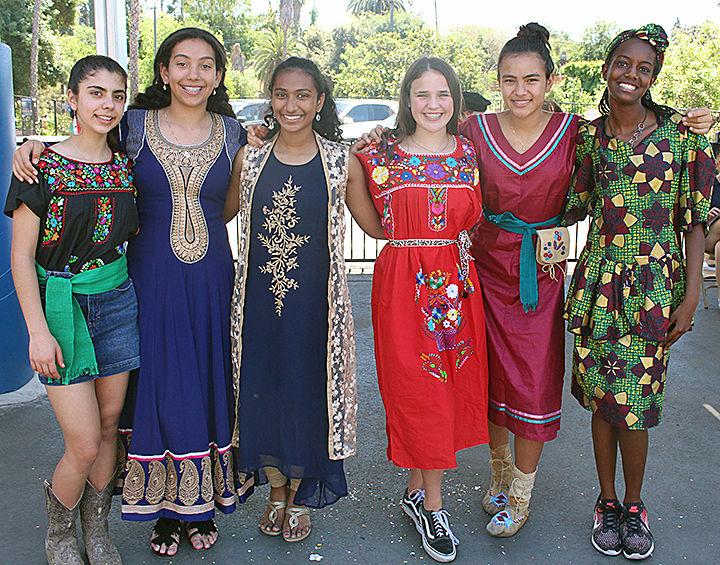 Valley Preparatory School, founded in 1957, recently celebrated its annual Culture Day as part of its implementation of the International Baccalaureate Program, first established in Geneva Switzerland in the late 1960s.  
 The IB program operated on the basis of holistic approaches to education -- which coincides with Valley Prep's mission.
 The IB program also encourages that students are aware of international perspective,according to John Black, Valley Prep's head of school.  
The program uses a cross-curricular approach to make connections across the curriculum that encourages problem-solving and critical thinking, in addition to promoting a world view. According to Black, Valley Prep has long maintained a diverse student population, and the International Baccalaureate program further leverages such diversity.
 "The original vision for the school followed a holistic modelm ," Black said. "That means that subjects were integrated and everything was being taught thematically."
According to Black, over the years many models of teaching had been piloted at Valley Prep that aimed to fulfill the school's holistic vision.
"Three years ago we decided to implement the International Baccalaureate program for a couple of reasons," Black said. "It is holistic, so it fulfills what the school's original vision was meant to be, it provides a thematic structure to the curriculum."
"So the program introduces six themes over the course of a year, which organize and give structure to the curriculum.," Black said.
According to Black, about 4,000 schools around the world have implemented the International Baccalaureate program. The program is being incorporated into curriculums in more and more U.S. schools.
"The basic idea is that by teaching thematically and by connecting the different subjects to each other the students begin to see things in a way that lets them think critically and problem solve," Black said.
Another reason that Valley Prep uses the program, Black said, is because the school has always served families from diverse backgrounds, which is something that the program helps to better leverage.
Although the program has a deep language base, STEM (Science, Technology, Engineering, Mathematics) and STEAM are also a part of the International Baccalaureate program.
"Within those six International Baccalaureate themes we are also implementing a STEAM program, which is basically STEM, but with the inclusion of the arts," Black said.
Valley Prep also partners with many organizations in order to provide training for their teachers so that they can effectively teach International Baccalaureate curriculum.
"There's only one other school in the Inland Empire other than Valley Prep that uses both the IB program and the STEAM program," Black said, "That's the unique flavor of it, that's what our niche is developing to be."
Six subject areas identified within the IB Primary Years Programme:
• Language
• Social studies
• Mathematics
• Science
• Arts
• Personal, social and physical education