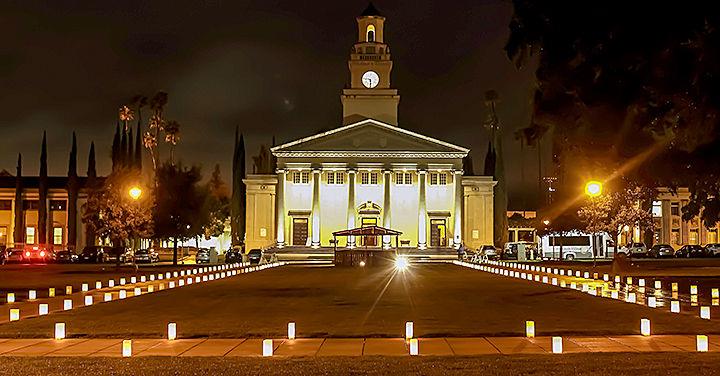 The University of Redlands has partnered with Loma Linda University to offer walk-in medical services for the homeless during the California "stay at home" period. The situation has closed many private shelters that previously offered homeless services.
 Staffed by Loma Linda University medical personnel, the clinic will be held on the U of R's main campus from 3:45 to 6 p.m. on Tuesdays and Thursdays and from 4:45 to 6 p.m. on Saturdays in Hentschke Hall, Room 102 — chosen because of its proximity to Sylvan Park and the availability of restrooms.
Those arriving for services will remain in the parking lot east of Hentschke Hall until individually called upon.
Aside from potentially offering prescriptions for chronic conditions such as diabetes and hypertension, clinic personnel will provide screening and point clients toward education or, if necessary, urgent care or emergency facilities. Loma Linda staff are projecting evaluations of six to eight individuals each day.
During this partnership, Loma Linda University has committed to have its staff disinfect the facilities on a daily basis at the conclusion of each session of service, maintain appropriate social distancing, and discourage loitering. U of R facilities management staff will conduct a deep cleaning on a weekly basis, and public safety will continue to monitor the area during its patrols of the campus. The clinic will be discontinued when the U of R reopens to faculty and staff.
More information
To learn more about the University of Redlands response to the pandemic: Visit the Redlands.edu COVID-19 FAQ page.