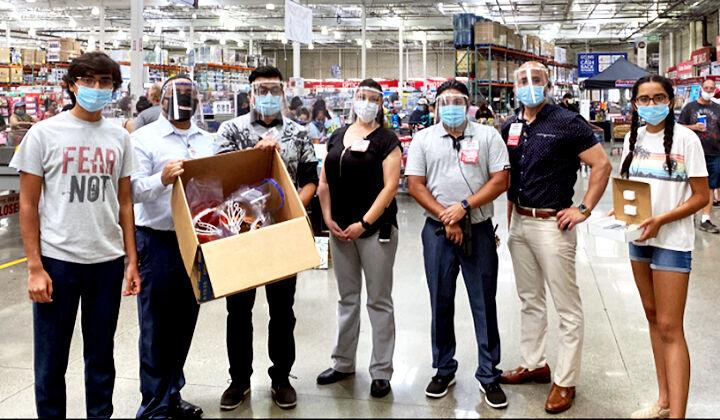 Arnauld and Ariana Martinez, ages 16 and 15, former students of Redlands Adventist Academy and captains of a First Tech Challenge robotic team, have created and donated more than 4,000 face shields.
When the story that appeared in the print edition of the Redlands Community News they had made and donated more than 1,800 shields. They have more than doubled that.
They led their team iBOTZ #8039 to the Los Angeles division finals just prior to the COVID-19 pandemic. They borrowed two 3D printers from their school, Western Center Academy, and decided to help our community by 3D printing face shields for first responders.
At first, it took them 1 hour 35 minutes to print one face shield. Arnauld soon modified the g-code to print one face shield in less than 30 minutes.
In the past three months, they have printed and assembled more than 1,800 face shields, which they have donated to Loma Linda University Medical Center in Loma Linda and Murrieta, Temecula Valley Hospital and children's hospitals in Los Angeles and San Diego.
They continue to donate face shields to local doctors, veterinarians, senior care facilities, ambulance personal, volunteers, respiratory therapists and optometrists.