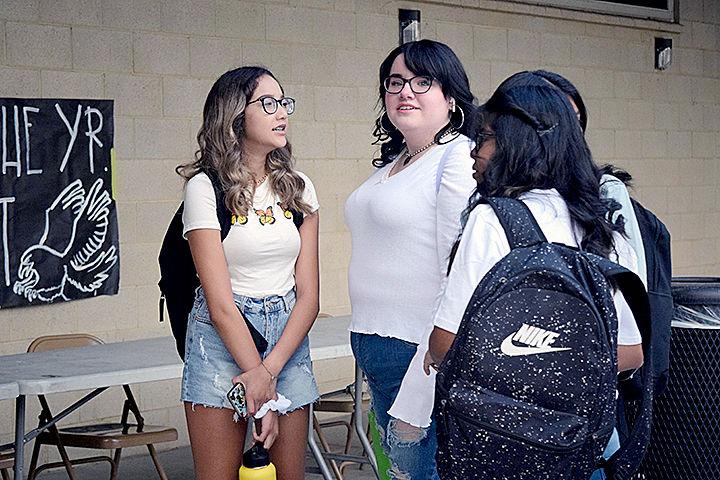 A new school year is underway for Citrus Valley High School.
Getting to campus as early as 6:30 a.m. on Wednesday, Aug.7, students found friends in the quad before classes started.
Conversations of summer adventures and class schedules floated around the air.
One student lamented to her group of girlfriends about how she had Englis first period. Another boy gave his buddy a pep talk.
"Do you want to just sit here at the table or do you want to get up and make moments."
A senior shared how he is most excited for applying to colleges.
"I can't wait to go on college tours and see the different vibe each university has. I want to find the perfect fit."
Students formed a line to pick up their schedules, eager to see if friends had the same teachers.
Chalk gave the cement inside the campus some color, welcoming the Citrus Valley students on their first day.
A group of sophomores shared each class they are most excited for. English, theater, and Spanish all got a vote.
Junior Jacob Martinez is just happy to be back with friends.
"I haven't seen some of the guys all summer, so it is nice to catch up and chill with them at lunch and between classes."
Gold and black balloon arches stood at entrances on campus, hoping to bring excitement about the new school year.