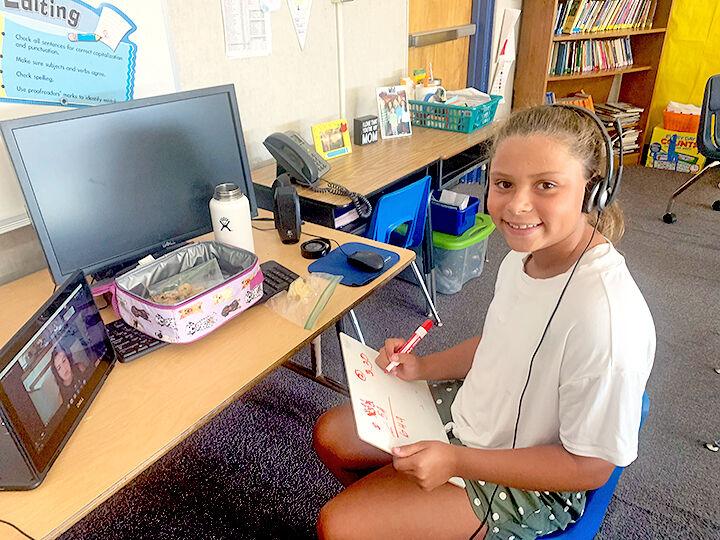 Distance learning is challenging for students and teachers, but the structured system Redlands Unified has alleviates some stress.
Jennifer Bennett, a third-grade teacher at Crafton Elementary School, has an instructional day of 240 minutes.
"Our day begins at 8 a.m. and goes until 1:40 p.m.," said Bennett. "That is almost a regular school day."
Bennett said instructional minutes and length of lessons vary by grade.
"My mornings begin with meetings and social and emotional health lessons for 30 minutes," she explained. "This time is really about making connections with the kids to make sure they are successful.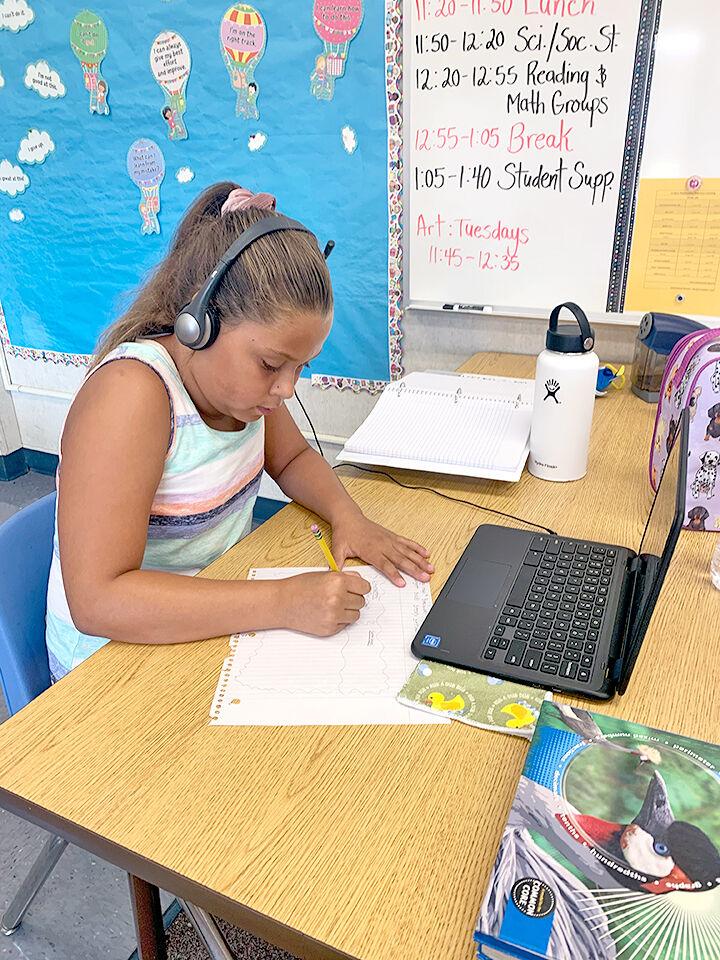 "Then I go into language arts and math," Bennett continued. "Each subject lasts an hour with 30 minutes of live teaching and 30 minutes of students working independently."
Bennett says when the students are working on the assignments, they can still see each other. Teachers and students can see each other through Zoom or Google Meet for the entire day.
"The kids have lunch from 11:15 to 11:45 a.m.," said Bennett.
"After lunch, I teach social studies and science, then break into small groups with students who need extra support."
Bennett said while she is working with students who need additional help, the rest of the kids are working on Lexia or DreamBox, which are online reading and math programs.
Bennett said the district gave teachers the option of working from their classrooms or working from home.
"For me, it was easier to come to my classroom and teach from there. But some of my colleagues have a setup in their home office."
Testing is one of the more challenging aspects of distance learning.
"The kids are technically on the honor system," said Bennett. "I can't walk around and monitor them like I would if they were here with me. But I did explain to them that they are still in school and are not allowed to ask for help or use their phones. I can see them through Google Meet so I can tell if they are talking to another person."
Bennett said for her, the most difficult part about distance learning is the technology.
"Technology is not my strong point. It's hard when a student has an issue at home, and I am trying to troubleshoot without seeing what is wrong."
Bennet said the most helpful thing about distance learning is the pre-planned lessons the district provides the teachers.
"I can choose from lesson plans provided and add my own as well," she said.
"That is extremely helpful. The support from the district is beyond what we usually would have. As teachers, having a district that is so willing to help us is amazing."