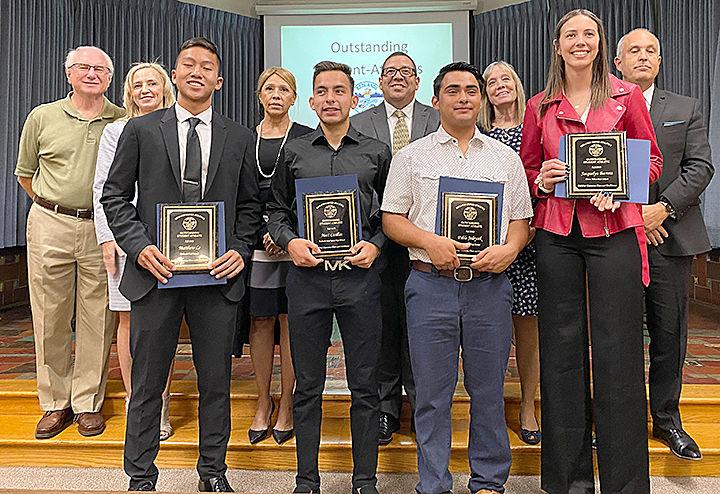 Assembly Bill 329 was facing heated discussion at the Tuesday, Nov. 12 school board meeting. ­
The bill requires California schools to teach comprehensive sexual health and HIV prevention education in grades 7 to 12 at least once in middle school and once in high school.
The new standard requires teachers to be trained but is not a new Health Education Framework.
Redlands Tea Party cabinet member John Berry served on the district's parental review  committee and spoke to the board on Tuesday.
"Thank you to the board for protecting our kids from the excess of AB239. Some of the websites and information are vile, so I thank the board for trying to mitigate its effects on children," said Berry.
While the bill requires medically accurate and age appropriate information, Beaver Medical Group's Dr. Dale Broome says the curriculum on gender is inaccurate.
"The gender ideology and false definitions the curriculum uses is a dangerous aspect for kids.
"The medical definition of gender is different from the new gender theory," said Broome. "Gender is anatomic, it has nothing to do with choice or preference."
Broome went on to say that teaching gender theory to children may subject them to psychiatric issues later in life.
The district recognizes that the bill is controversial and put together two meetings for the review of instructional materials by parents, community members and teachers.
The board will hold additional review meetings in light of the bill's parent opposition.
However AB239 is mandated by California and the district is required to adhere to its implementation and not violate the state education code.
Assistant Superintendent Ken Wagner outlined the district's proposed plan for implementation.
• Instruction in 7th and 9th grade through PE classes only.
• Three weeks of instruction: 13 individual lessons.
• Consider use of online independent study option.
The board policy will be up for approval on Dec. 10.
Outstanding high school athletes were honored at the meeting with four students taking home awards for academics and athletics.
Pablo Jedrysek who competes in softball, soccer, volleyball and cross country at Orangewood High School, Jacqueline Barrett who plays volleyball at Citrus Valley, Matt Casillas who competes in cross country at Redlands East Valley and Matthew Le who plays water polo at Redlands High were the four honored.
Fifteen teachers were also awarded grant money for various projects at their schools. The total amount awarded is $39,370.25.
Arroyo Verde, Kingsbury, Highland Grove, Victoria, Bryn Mawr, Smiley, McKinley, Mission, Franklin, Crafton, Mariposa, Beattie, Cope, REV and RHS will all benefit from the grants.
Over 2,000 Redlands students will benefit from the improved programs as well.