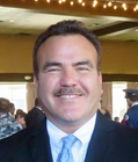 County Superintendent Ted Alejandre said districts are continuing to discuss the best plan for reopening schools in the fall.
In a video message on Friday, June 19, Alejandre said he participated in a roundtable discussion with Congresswoman Norma Torres and discussed districts' needs for federal funding for education.
"District administration and staff are giving careful consideration for the best practices and learning environments for students," said Alejandre. "San Bernardino County serves more than 407,000 students over 20,000 square miles."
Alejandra hosted multiple meetings with a new collaborative of school district representatives who are processing guidance from the California Department of Education and California Department of Public Health.
"The county collaborative continues to share the best practices and strategies to support our students when it is time to reopen," said Alejandre.
California's state budget is still being negotiated for a final agreement.
Both Gov. Gavin Newsom and the Legislature are hoping the federal government will enact legislation that will keep cuts away from state education funding.