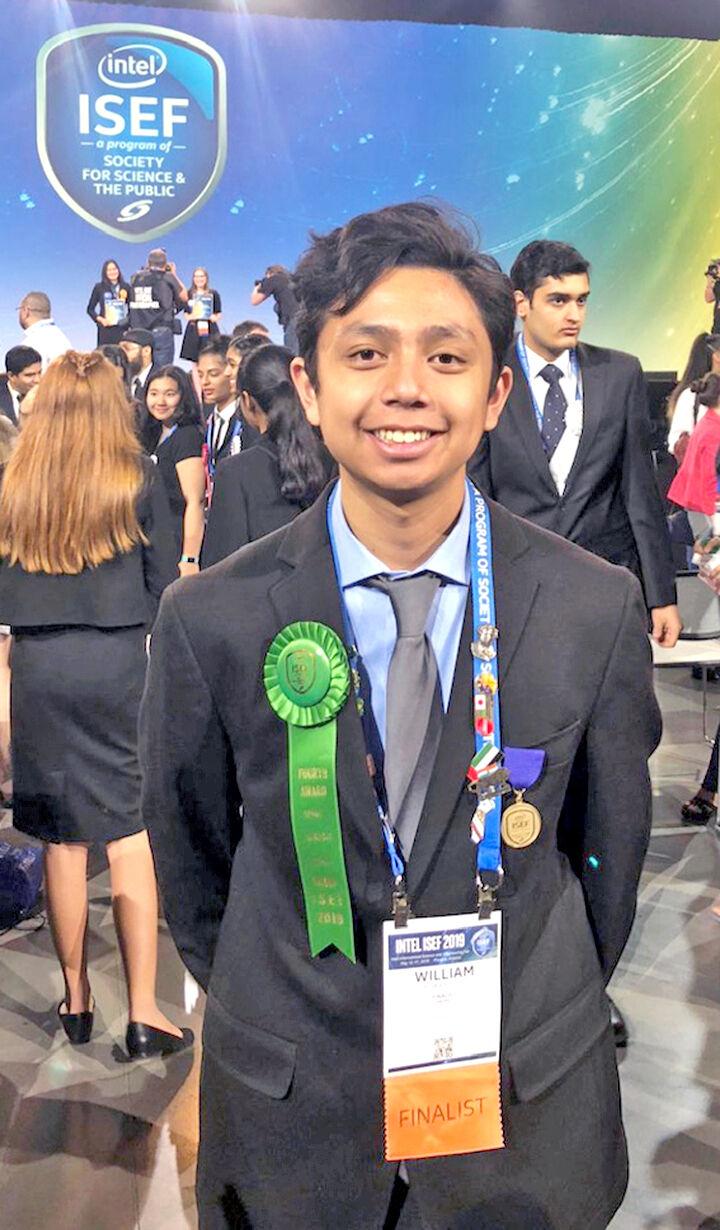 A Redlands High School senior tracked a near-earth asteroid for five weeks over the summer during the prestigious Summer Science Program.
William Porayouw was one of 35 students worldwide selected to participate in the independent nonprofit program in cooperation with host campuses New Mexico Tech, University of Colorado Boulder, Purdue University and Indiana University, and academic affiliates Caltech, MIT, and Harvey Mudd College.
This year the program went virtual due to COVID-19, but Porayouw said it did not take away from the experience.
"Even though it was virtual, it was still impactful," he said. "My team and I communicated through Zoom, Slack and Canvas to collaborate and research an asteroid to calculate its orbit."
Porayouw was selected for the program after an admissions process.  
"The program selects people who aren't just interested in science but who have the most to gain," said Porayouw. "They take a holistic approach. I believe I was selected because of my experience with science fairs and advocating for science, technology, engineering and mathematics (STEM) in the community."
Porayouw said the program isn't just about research but learning new subjects as well. He learned about coding and multivariable calculous even though his background was in other subjects.
During the program, Porayouw worked with other students and spent over 300 hours collecting and analyzing data overseen by experienced researchers. They also had the opportunity to engage with prominent guest speakers, including two Nobel laureates, physicist Eric Cornell and oncologist James Allison.
"We had 8-hour class days, researching characteristics about the asteroid using math, physics and computing software," said Porayouw.
The students operated a research-grade telescope remotely to take images of a near-earth asteroid, then calculated its orbital path, including the chance it will impact Earth in the future.
"Ever since I was little, I have been doing backyard science projects," said Porayouw. "At a young age, I had a telescope outside and became interested in our role as caretakers of the planet."
Porayouw has participated in regional and international science fairs and has conducted nanotechnology research at the University of California, Riverside. Since his sophomore year, he has partnered with Micah House, hosting science projects and experiments for elementary and middle school kids.
"Science is a big part of my identity," he said. "I am still close with my Summer Science Program team.
"It was a great bonding experience over our passion for science."