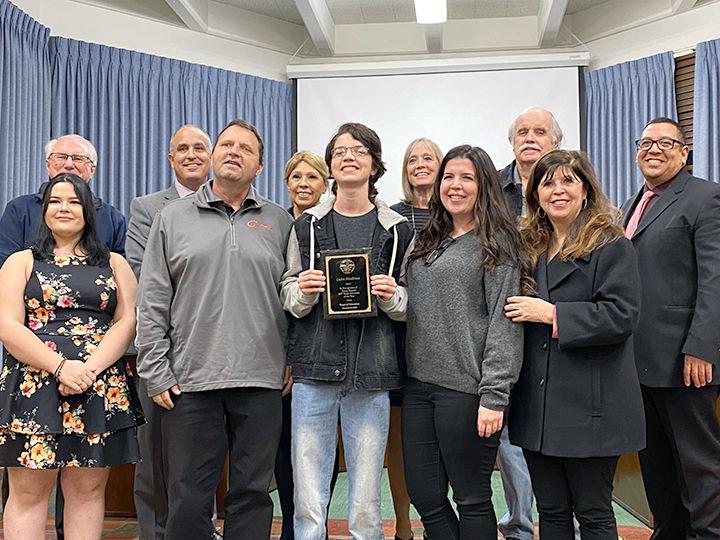 A stadium at Redlands East Valley High School was the talk of the school board meeting on Tuesday, Jan. 14.
Laura Shay, REV soccer booster club president, spoke to the board about the school's dangerous field conditions.
"Last year, we had multiple canceled practices and games," said Shay. "Our team only plays 12 games and we had to cancel six of them due to unsafe conditions."
Shay explained to the board how rain makes the fields muddy and how a turf field would be beneficial. The uneven fields cause multiple injuries a year.
Fellow soccer parent Melissa Campos also voiced her concerns in a presentation.
"Cajon High School installed turf in two months over the summer. We can do it," said Campos.
REV is the only high school in the Citrus Belt League that does not have its own stadium.
"We do not even have adequate lighting or seating. Parents have to sit on a hill," said Campos.
Superintendent Mauricio Arellano announced that the city and the American Youth Soccer Organization has agreed to let REV soccer teams use the Redlands Sports Complex for the season.
"It is a temporary solution while we look at the cost of a stadium," said Arellano. "To install only turf and lights would cost around $4 million."
Board member Jim O'Neill offered his thoughts on the dilemma.
"A few years ago, we did a study of what a new stadium would cost," said O'Neill. "The number we came up with was $16 million."
Fellow board member Alex Vara proposed that the district should use the $9 million it has saved for a potential new school to build the stadium.
However, it would not be as easy as it seems.
"That $9 million is for a new school should the district become impacted," said Arellano. "It is also reserved to replace portable classrooms when they become unsafe."
Arellano added that $9 million is not enough to build a new school, but it is enough to get matching funds.
Though the money was originally saved for a new school and repairs, Arellano said it could be used for a stadium.
"It is not a simple equation to solve because both are important," said Arellano.
Redlands High School student Caden Henderson was honored as Youth Volunteer of the Year.
Loma Linda Children's Hospital nominated Henderson for helping in the Department of Pediatrics.
Henderson collected over 1,000 stuffed bears for patients.
"When I was a patient there, it was rough, but my bear helped me through it," said Henderson.
"I thought other kids could use one, too."