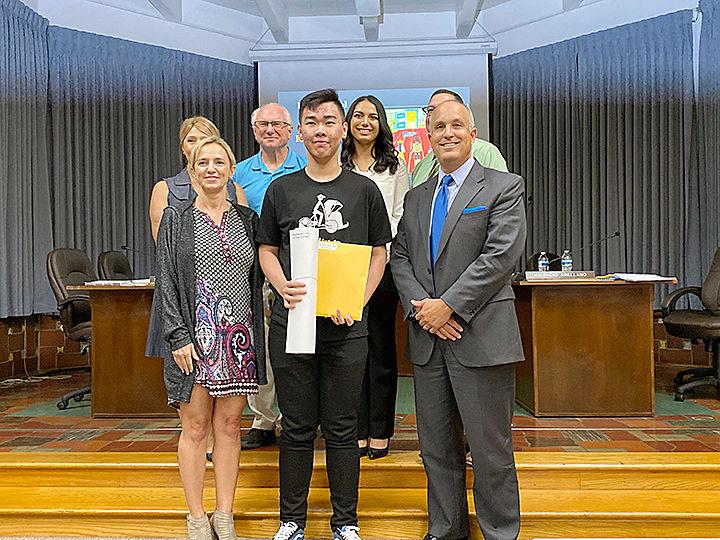 To kick off its College Focus Month the Redlands Unified School District announced the winners of the poster contest highlighting "excelling toward the future."
Students from Redlands middle schools and high schools submitted their artwork and were judged on four criteria: Theme, originality, creativity and neatness.
Three Beattie middle school eighth-grade girls placed in the contest.
Naomi Shaha came in third place, Isabella Ruiz placed second and Alexis Ngyen won first place.
For high schoolers, Citrus Valley senior Khai Nguyen won the contest with his poster which is now hanging outside of Superintendent Mauricio Arellano's office.