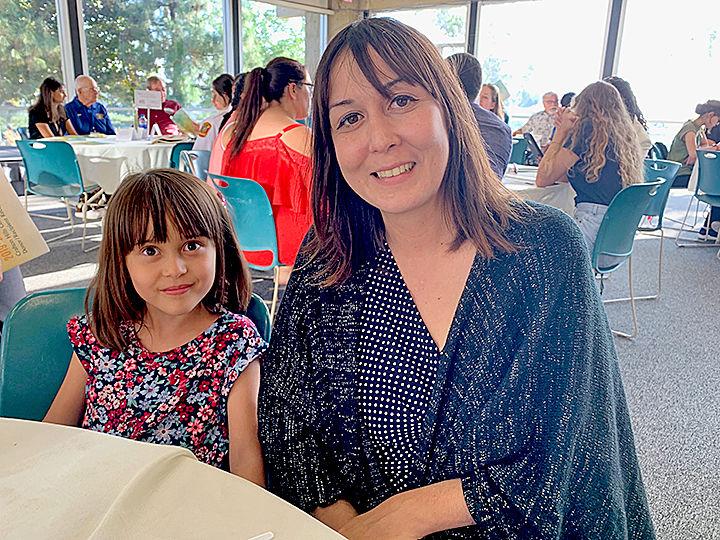 Crafton Hills College honored multiple students at the 2019-20 Scholarship Donor/Recipient Reception, one of them a Redlands resident deeply involved with her community.
On Thursday, Aug. 29, Crafton students had the chance to meet with their donors. Redlands resident Yadira Dockstader was among those students.
Dockstrader is in her late 30s and returned to college to one day receive a Marriage/Family/Therapy/Art license so that she can help others.
"I want to transfer to either UC Riverside or one of the Claremont colleges," she said.
The scholarship Dockstrader earned makes the monetary burden of attending a university easier.
Alumni and donor Bill Ahlborn, 94, spoke on the merits of donating to a community college..
"When I see new buildings and projects like the Veterans Center, I know where that comes from. The most important thing is giving to students."
Dockstrader, who attended the reception with her daughter Zella, is a student worker who curates exhibitions for Crafton's art department.
She also paints murals in Redlands and storefront windows during the holidays.
Dockstrader is passionate about sharing art with her community. She teaches local artists at "paint night" venues and is on the board and serves as the special projects director for the Inland Empire Museum of Art.
"It is important to expose people to art. Most people like doing it because it is fun," said Dockstrader.
Dockstrader says she is grateful to the Crafton community for helping her through school, especially the DSPS (Disables Student Programs & Services) program.
"I have Lupus, so sometimes if I have trouble getting out of my car, someone here will help me. They also have the resources and tools that make student life easier."
Though she has a more difficult time than most students, Dockstrader says she has embraced her struggle. She only has four classes left until she can transfer.
The Crafton Hills College Foundation provided more than $126,950 scholarships to more than 130 students for the 2019-20 school year.