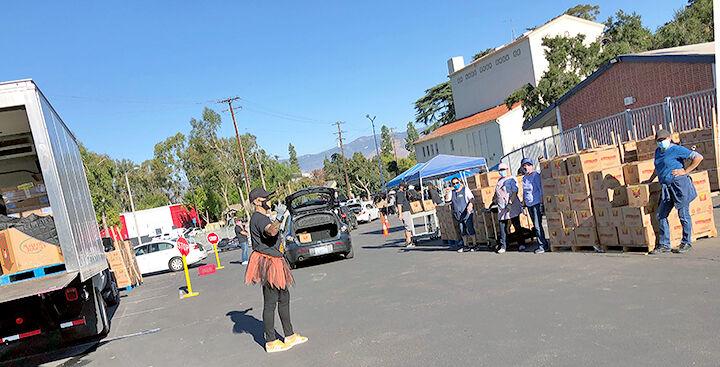 Child Nutrition Services Director Betty Crocker and her team are keeping the families of Redlands Unified School District fed.
Since the start of the pandemic, Redlands Unified has been supplying students grab-and-go meals. What started as single-serving lunches have grown into boxes with a week's worth of meals for the whole family, including milk, onions, celery, yogurt, apples and lunch meat.
Child Nutrition Services is able to provide the meals through the federal National School Lunch Program. Crocker said the district would provide meals through the end of the school year.
"It has certainly evolved," said Crocker. "In the beginning, it was only single-serving lunches parents could pick up for each student. Then we received authorization from the U.S.  Department of Agriculture to start doing bulk boxes with seven days worth of meals."
The district has six drive-thru locations where parents can pick up a food box from 6 to 8 a.m.
"We learned from our parents," said Crocker. "They prefer coming once a week in the mornings instead of a couple of times in the afternoon."
Where does the district get the food?
"Every week, we get deliveries from Farmers to Families and Gold Star Foods, which is the main nutrition services supplier," said Crocker. "We also source as much as we can locally. Redlands-based farmer Bob Knight recently provided us with persimmons. We have partnered with him for years. The city has also provided oranges for the boxes.
"Our local Subway and Cuca's Mexican Food provides sandwiches and burritos," continued Crocker. "We are excited to be getting tamales for the holidays from Cuca's as well."
Crocker said they hand out around 2,500 boxes per week.
One of the biggest efforts came on Wednesday, Nov. 18, when Crocker and her team handed out 4,000 Butterball turkeys.
"I had a dream to put Thanksgiving in our families' trunks," said Crocker. "It was hard to get everything done, but it was the most rewarding experience. Everyone has been so happy to partner with us. Stater Bros. provided the fixings."
Crocker said they started at 4 a.m. Wednesday to be get everything ready to go.
"I would never have been able to pull it off without my dream team," she said. "That's what I call them. We love to make a difference. It is a big deal for us. We work 14- to 16-hour days sometimes. We had families in tears over the turkeys."
Crocker said she receives tons of emails and text messages of support from families pouring their hearts out.
"I appreciate our families trusting us with their meals," she said.
"I don't know how to convey just how much of a blessing it is to do this."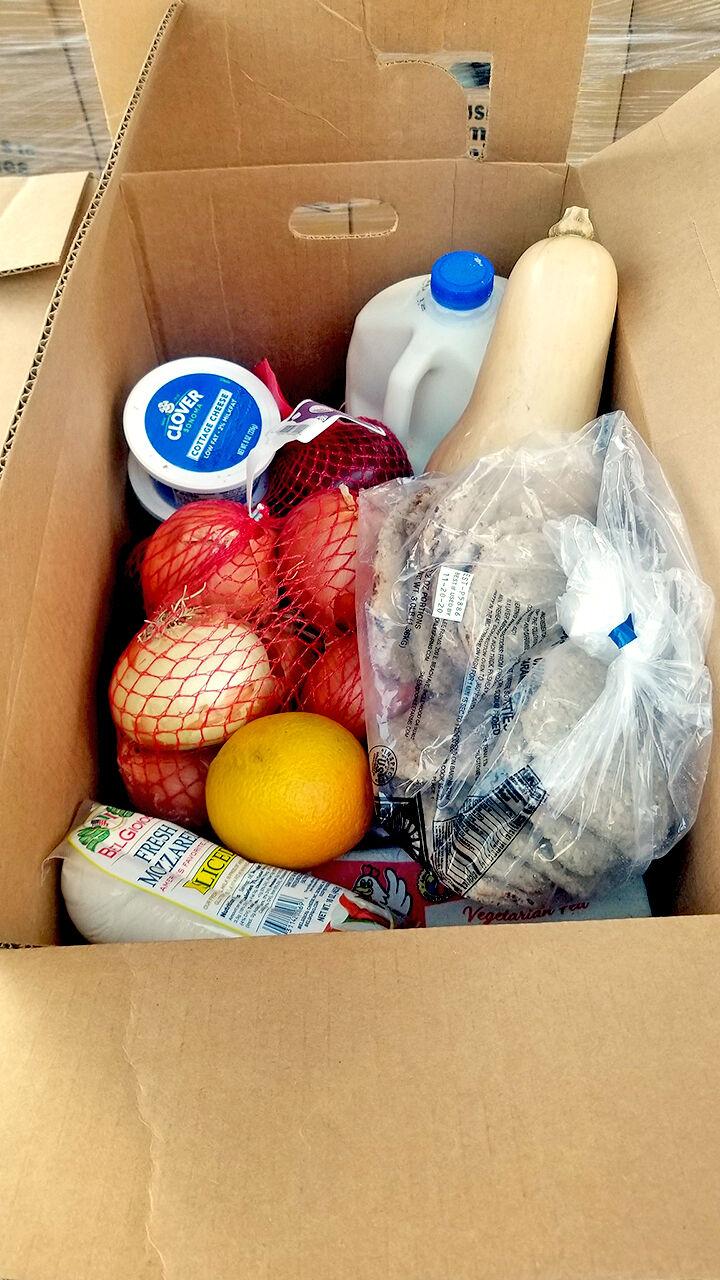 Grab-and-Go Food Boxes
What: No cost meals for all enrolled Redlands Unified students. Must show proof of enrollment.
When: 6 to 8 a.m. every Tuesday.
Where: Beattie Middle School, Clement Middle School, Cope Middle School, Mission Elementary, Redlands High and Redlands East Valley.