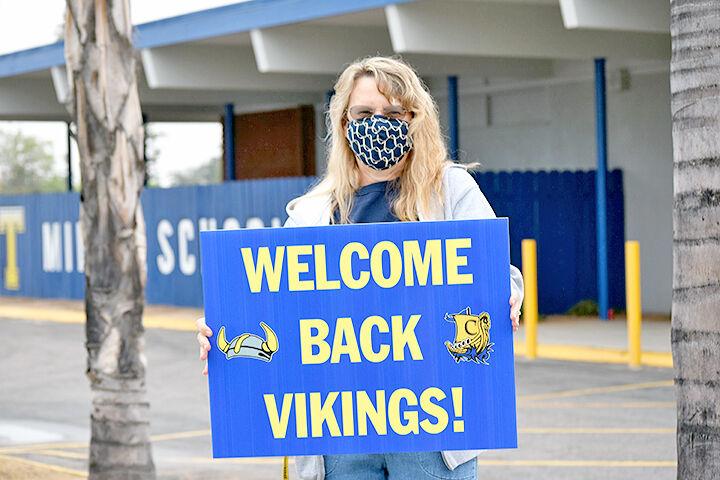 Redlands Unified middle schools opened for hybrid in-person learning on Monday, April 12.
The new hybrid schedule includes synchronous instruction time for 240 minutes a day, five days a week, allowing both in-person and virtual students to learn simultaneously in their block schedules.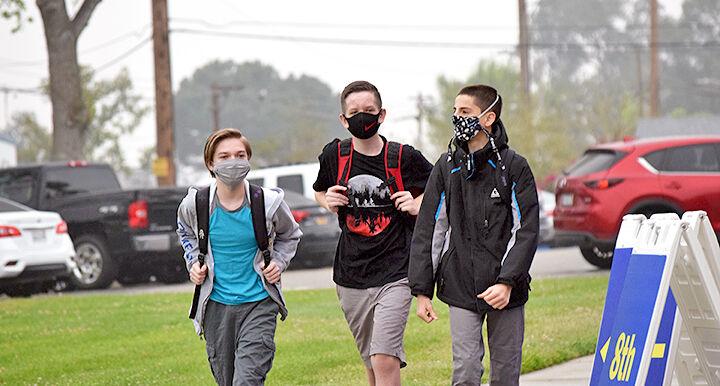 Clement Principal Wes Cullen said 587 students returned to campus on Monday. Classes began at their normal start time of 8:45 a.m. and ended at 1:35 p.m. On Mondays and Thursdays, students attend periods one through three for 80-minute blocks. In-person students participate in live instruction, while distance learning students simultaneously attend virtually. Tuesdays and Fridays, students attend periods four through six. Wednesday is a distance learning day for all students. They attend periods one through six virtually for 40 minutes each, beginning at 8:45 a.m. and ending at 1:52 p.m.
Clement PTA President Joy Ramirez said it was an exciting day.
"It was time for the kids to go back," she said. "I have a daughter in sixth grade and a son in eighth grade, and they are both excited."
Sixth-grade parent Kristen Gobel also said she was happy that school was open again.
"I'm glad they get to go back," she said. "It's a little nerve-wracking, but it's good."
Last week, elementary students returned for in-person instruction. During the Board of Education meeting on April 1, Assistant Superintendent of Educational Services Ken Wagner said middle schools would open a week later to give teachers time to prepare.
"We have purchased additional equipment for our classrooms, including Bluetooth headsets and bigger monitors so teachers can hear and see virtual students in the best way possible," said Wagner.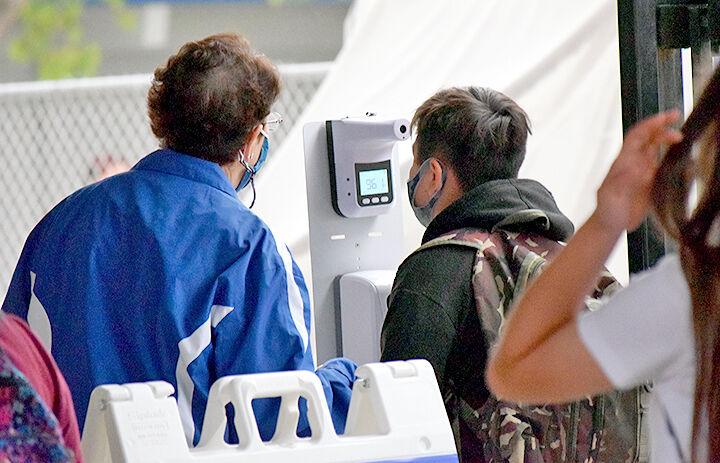 Safety protocols remain the same. Staff and students  must wear face masks at all times, and student groups do not mix. Once students get to campus, every child has a health screening and temperatures taken at their assigned gate entry. Every student receives a pre-packaged meal for lunch. The San Bernardino County Board of Supervisors also provided funding for the district to purchase ionization systems for air filters for adequate ventilation in classrooms.