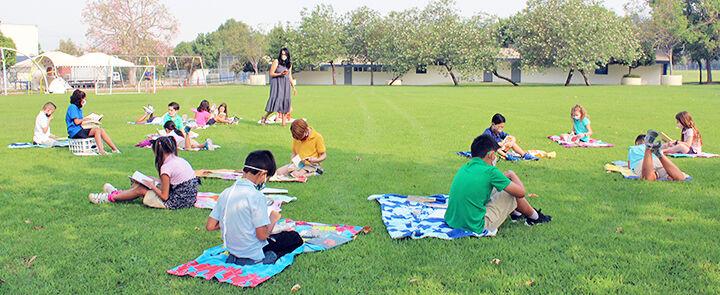 The Redlands Adventist Academy welcomed 112 elementary school students back its Tennessee Street school on Thursday, Sept. 10.
Thirty students are continuing with distance learning, said Chaltu N. Standiford, the school's enrollment and marketing director
Classes average 20 students, but only about 14 are physically present. Distance learners follow along through a Swivl Robot, a device the teacher wears around he their necks and connects with a tracker.
"The Swivl follows our teacher's movements and picks up their voice while being connected through Zoom to our students who are at home," Standiford said in an email. "The students at home are able to answer questions as well as hear their classmates answers. This allows them to really feel part of the class."