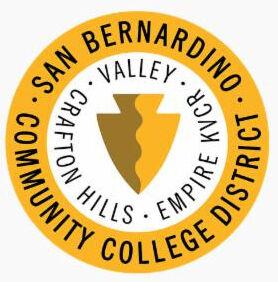 Leaders of San Bernardino Community College District have announced that the spring 2021 semester will continue with online learning.
"After consideration of COVID-19 rates in San Bernardino County and an expected flu season this winter, our campuses will continue with online learning and remote working for the academic term, which runs from Jan. 19 to May 25, 2021," said an email from interim Chancellor Jose F. Torres and other college officials.
"We will continue conferring with public health officials and make an announcement by April on how we will deliver classes in summer 2021."
 "While we are just a few weeks into the fall 2020 semester, our announcement today is meant to help you prepare and plan for a healthy and successful academic year."
A limited number of classes will continue taking place in-person, and essential work will continue on campus while following public health guidance.
"As you know, both COVID-19 and flu illnesses can spread from person-to-person, mainly by droplets made when people cough, sneeze, or talk," the email said.
"Let us continue doing our part to keep each other safe by wearing our masks, washing our hands, and keeping our physical distance. Our actions save lives."
The district operates San Bernardino City College and Crafton Hills College in Yucaipa.