On Beattie Middle School students' computer screens, Synnove Tyo's digital math wall depicts a dozen whimsical-looking "buttons" that they can click on to take them to various lessons, such as "primes," "exponents" or "transformations."
As her colleagues in the teaching profession everywhere knows, eighth-grade math teacher Tyo could tell you that contemporary textbooks are simply not designed for distance learning.
Software she has acquired through a $500 grant from the Redlands Educational Partnership (REP) gives her a new virtual means of reaching her students. The programs include a virtual word wall, game show-style learning quizzes inspired by the "Jeopardy!" format, and a virtual escape room where students learn by figuring out clues to engineer their way out.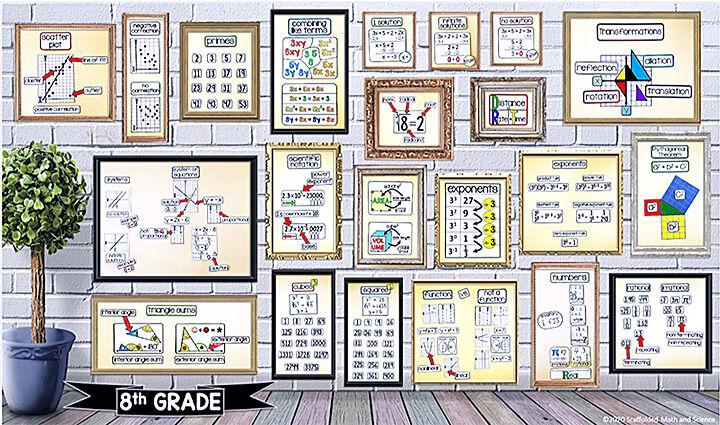 "There are lots of resources that work for distance learning" in the software Tyo has acquired. "Each time we cover a topic, we can add a link to a slide that links to another" for the sub-contents of each lesson.
Tyo is excited that her virtual classroom setup, with its various links "has a lot of visuals, which I feel are important in math" that make learning arithmetic fun.
This year REP has budgeted $75,000 to help Redlands's public school teachers tackle distance learning, suspending its usual TAGS program (an acronym for Technology, Arts, Gardens & Science), a funding mechanism school principals normally would apply to for funding of programs such as field trips, assemblies and school gardens.
As part of REP's new Grants for Teachers program, faculty members were invited to fill out a single-page application explaining how they would use up to $500 of the $75,000 in grant money for distance learning activities and equipment.
Usually around this time of year, about 20 educators are awarded grants up to $3,000, and REP normally allocates about $40,000 for that Grants For Schools program.
"As these are challenging times, they present different opportunities for us to support our teachers," said REP President Marilyn Page. "We're fortunate to have the community's support that allows us in return to assist our teachers, and benefit thousands of students."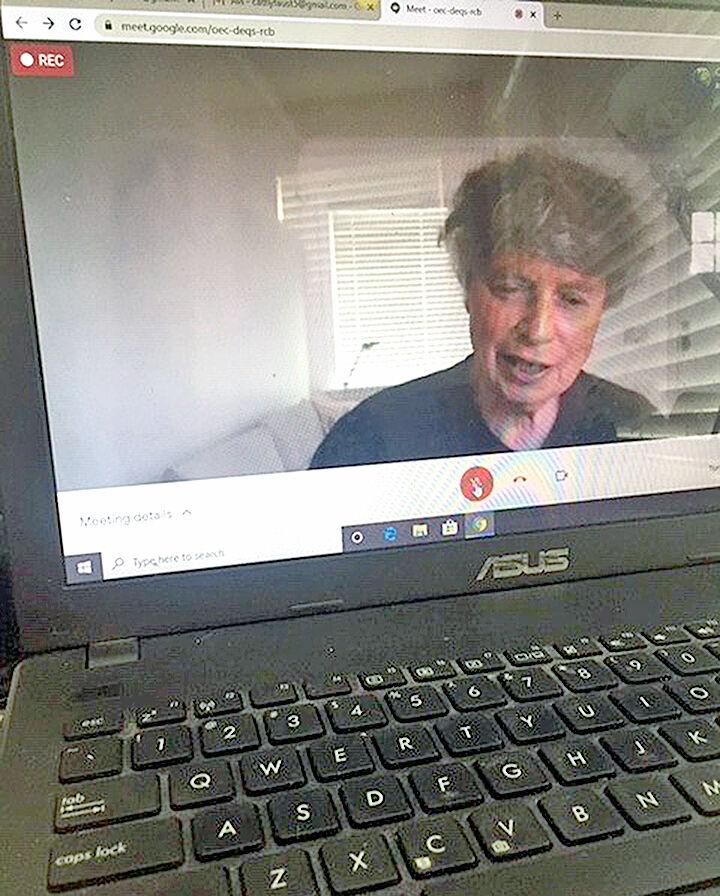 Jeff Stanners, a fifth-grade teacher at Cram Elementary School, has purchased several "Poppy" books, one of several series by the Newbery Award-winning author Avi to circulate for in-person pickup among his students, so they can later interact with the writer (whose given name is Edward Irving Wortis) in Zoom sessions.
"I've read 'Poppy' to my class in our online sessions," Stanners said. "'Poppy' is a seven-book series. With the REP grant I was able to purchase sets of seven of the other six books in the series; students now have these books and will read and discuss them with each other. Avi is always wonderful to hear speak, and it was a real highlight last spring for my students to meet him online. He's 84 and still publishes two to three books a year."
During Avi's sessions, Stanners said, the author "gives us a sneak peak at a book he's working on, and tells stories of where he gets his ideas from. He discusses his process, which includes a lot of editing and rewriting."
Kimberly Elementary School fifth-grade teacher Roland Hosch offered a note of gratitude to REP's board after receiving his grant this fall.
"You are the best, and REP has been something special my whole career with Redlands. You have supported the murals I painted, the garden supplies — like block and box gardens — and a composter for the garden my class made and maintained, and the list goes on," Hosch wrote. "My career has been supported, and my ability to be a more effective teacher has been immensely helped through you. I am very, very appreciative of all you do, and have done, to make me a better teacher."
The Redlands Education Partnership is at a disadvantage in its fundraising this year, having had to cancel its new Summer Enrichment Program for the district's students, as well as forgo hosting a visitation by the Harlem Wizards and unable to physically host the annual Turkey Trot, both of which raise several thousand dollars toward REP's efforts.
Board president Page said REP is working on plans to host a virtual Turkey Trot this year.
REP administers the AAA afterschool and summer school programs, and its annual REPresenting Our Schools Art program, and since the nonprofit's inception in 1987 has distributed over $2 million in grants to school programs, projects and activities in the Redlands school district.
To learn more, or to contribute to REP's efforts, visit rep4schools.com or email rep4schools@gmail.com.
Contributing writer David James Heiss is a board member of the Redlands Educational Partnership. He may be reached at dheiss@recordgazette.net , or by calling (951) 849-4586 x114.