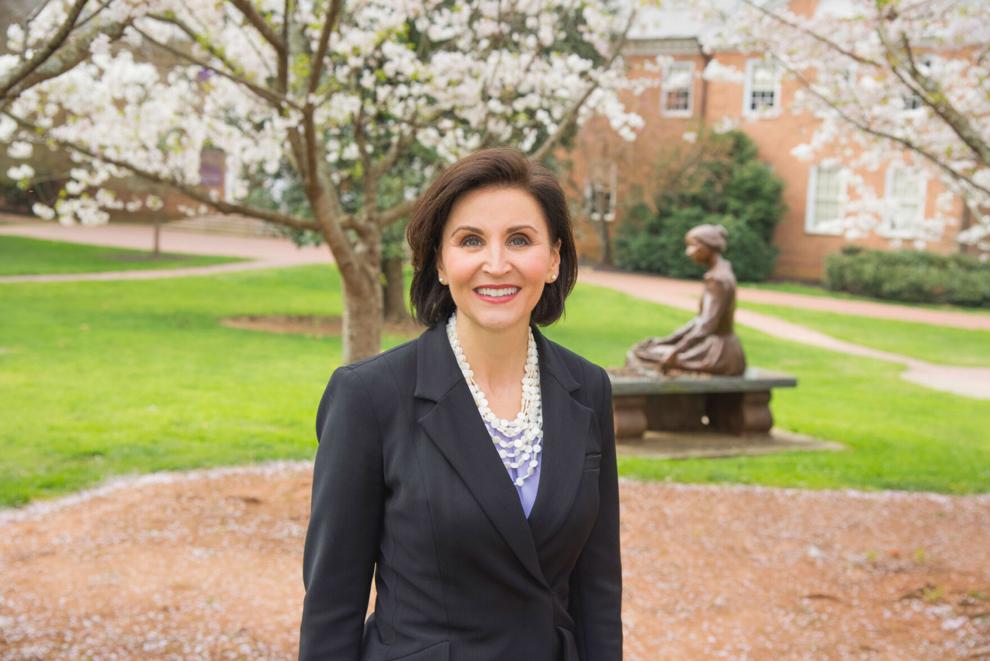 The University of Redlands has appointed Krista L. Newkirk as its first female president.
The university announced the appointment on Monday, April 26, in a press release. Newkirk is the 12th president in university's 114-year history, replacing Ralph W. Kuncl, who is retiring from his position on June 30. Kuncl has served as president since 2013.
"Faculty and academic leaders have launched many new multidisciplinary programs and pathways under North Star 2020 that didn't exist nine years ago," wrote Kuncl in a letter to the community in November. "There were promises about higher education affordability, spatial design and idealism that we mostly kept. But the curious prediction was the one that an emphasis on digital and hybrid modes of learning was inevitable. Who knew in 2013, when we were recovering from the Great Recession, that a pandemic would motivate us as we are now?"
Kuncl mentioned the construction of the Arrow Line and acquisition of the Marin campus as notable highlights of his career.
Newkirk has served as president of Converse College in Spartanburg, South Carolina, since 2016. She will join the University of Redlands on July 19. The President's Cabinet will run the university in the interim period between presidents.
According to the press release, Newkirk stood out due to her experience in colleges and universities, exposure to a wide range of university activities and successes leading an institution of higher education. During the interview process, her warmth, intelligence and outgoing nature facilitated connections with everyone she met.
The search process started in December. The university board and 21-member search committee looked for a candidate who showed enthusiasm, a passion for making connections and demonstrated accomplishments in consensus-building, problem-solving and commitment to diversity, equity and inclusion.
During her tenure as president of Converse College, Newkirk completed the 10-year reaffirmation of accreditation, led the development of an innovative strategic plan and added new academic programs, including healthcare administration and data analytics. She opened the college's first extension instructional site, initiated the development and implementation of a diversity and inclusion strategic plan that included a restorative justice model for student disciplinary actions and established a professional credentialing program in consultation with local and regional business leadership.
Before Converse, Newkirk spent 13 years at the University of North Carolina, Charlotte, in the Office of Legal Affairs, then as chief of staff in the Office of the Chancellor. Newkirk also worked for several years as an attorney in both private practice and at a Fortune 300 company.
Newkirk holds a juris doctorate from the College of William & Mary Law School. She is a graduate of University of Nebraska, where she majored in English and minored in philosophy.
She was recently selected to serve on the Board of Directors for the National Association of Independent Colleges and Universities and is a member of the National Association of College and University Attorneys and Association of Governing Boards of Universities and Colleges.
Newkirk grew up on a cattle ranch in Missouri. She is married to W. Lewis Glenn III and has two sons.