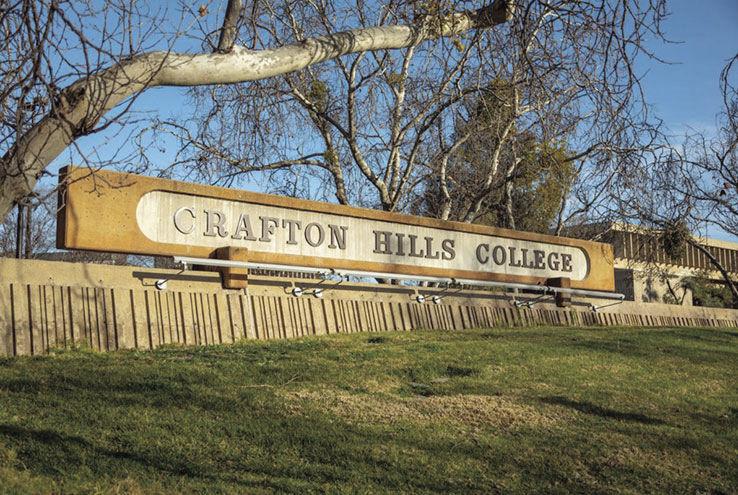 The Crafton Hills College has named its Emergency Distance Education team "DE Superheroes."
With little time to prepare, the team transitioned the college to online instruction to prioritize the health of both the college and the greater Yucaipa community.
The team is a portion of the larger Educational Technology Committee (ETC), and has provided ongoing remote training, an organized page of resources, and regular email and website updates. An extended spring break allowed more time for instructors to be trained and to transition, and the team plan to offer ongoing support, continuously updated resources, and real-time help throughout the remainder of the semester.
"Crafton's DE Superheroes have pulled together as a community so that we can all be successful in these uncharted waters," said Brandi Bailes, math professor.
The team is working hard to ensure faculty's technical success, since some faculty are new to teaching exclusively online.
"We have emphasized that regular and effective contact with and among students is the number one priority going forward," said Cynthia Hamlett, DE coordinator and ETC chair. "That includes consistent course announcements, Canvas discussion forums to facilitate group conversations about course materials, and auxiliary forums where students can help each other with anything from tech issues to understanding of course materials. We have also encouraged making use of Zoom for conferences and virtual class meetings so students and faculty both will have some 'face time' to help them feel less isolated working from home."
However, the team also recognizes the need for individual wellness for each member of the Crafton learning community.
"We want to connect with our colleagues, not just to assist with training them on the various ways we can teach remotely," said Gwendolyn Diponio, English professor and co-chair of the Curriculum Committee, "but also to connect with them on a human level, to let them know it is OK not to aim for perfection, and it's OK not to expect perfection from students.
"The key is to reassure one another, be flexible, and do the best we can to help each other through this period."
In response, faculty members are displaying extraordinary flexibility, using any means necessary to continue to support one another and educate their students in difficult times.
For example, chemistry professor Kelly Boebinger recorded a video for all of her classes to explain the new processes and what to expect. Since then, she continuously communicates about college updates using email, and provides updates via Canvas and email when she has developed new content for lectures, labs and exams, which is now fully online. She also is conducting office hours online.
"My goal for my students is still the same," she said. "I want them to be successful. Keeping that point of view in mind during this transition has made this easier. Since I have already taught a chemistry lecture course online, I was fortunate enough to have many of the skills needed to convert the rest of my courses, including lab, online. Our chemistry department is awesome. I work with Kim Salt and Shohreh Rahbarnia, and we work well together. We have shared ideas and even video conference a few times to help each other with ideas."
Transitioning from in-person to online instruction is not without its challenges.
"Due to extremely supportive colleagues, the changes are going as well as can be expected," Bailes said. "There will always be bumps in the road, but with a strong team of peer support, we are confident we can handle them.
One challenge is serving students with less access to distance learning than others.
"Chromebooks are being made available while supplies last to students who may not have access to the necessary technology at home," said Dean Kay Weiss.
Additionally, a limited number of computer workstations are available two days a week so that students who need computers and internet will have availability.
Social distancing will be enforced, and each station will be sanitized appropriately.