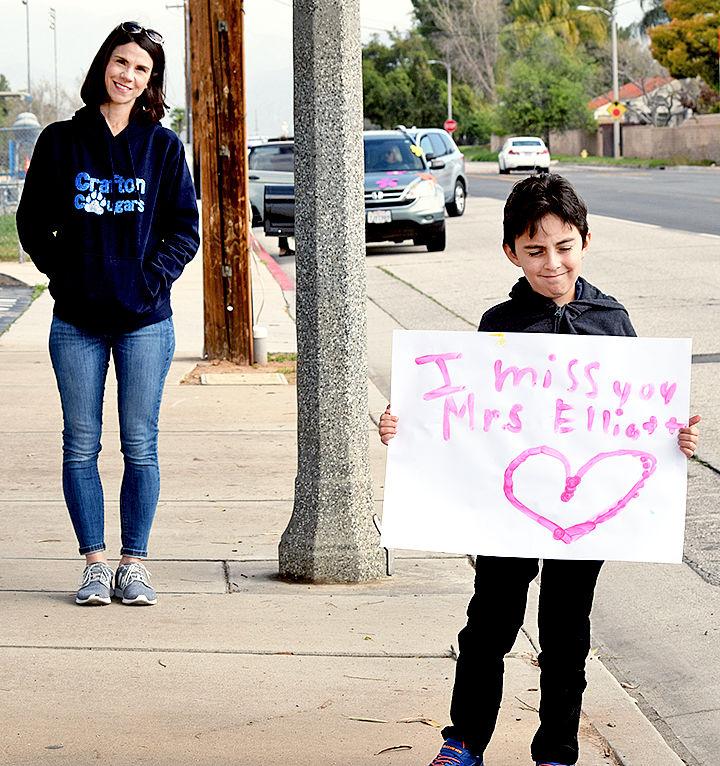 The teachers of Crafton Elementary School are still thinking about their students despite canceled classes.
On Friday, April 3, Crafton Elementary hosted a parade where teachers drove around students' neighborhoods to wave and hold signs, showing they have not forgotten the children.
Principal Patti Buchmiller said the parade was organized by school counselor Tricia Vansant and first-grade teacher Kari Morgan.
The two reached out to parents and students to make sure they knew what the school was planning.
Everything was conducted safely. Buchmiller, Vansant and Morgan stressed the importance of social distancing and spreading out.
"We are traveling through enough streets that everyone can find their own space," wrote Buchmiller.
The teachers gathered in their own cars, sporting signs that said, "We miss you Cougars" and "Thinking of you all, keep reading." Some cars were decorated with flowers and other colorful streamers.
Crafton's school song was playing through a speaker in one of the vehicles so the kids could sing along as it passed.
A family gathered in the bed of their truck with balloons as they watched the teachers roll down the street, waving and shouting encouragement. Other students stood on the sidewalk holding signs of their own. The coronavirus could not keep school spirit down.
First-grade teacher Alissa Elliott had a message for her students.
"I miss everyone so much," she said. "I hope everyone is happy, healthy and knows that they are loved. Play outside, keep reading and be the marigolds in your families."
Third-grade teacher Jennifer Bennett also had a message for her class.
"I want my students to know that I miss them and think about them every day," said Bennett.
"There is not a day that goes by that I don't wish my class and I were back together. I am looking forward to being able to connect with all of my students through distance learning on April 13."