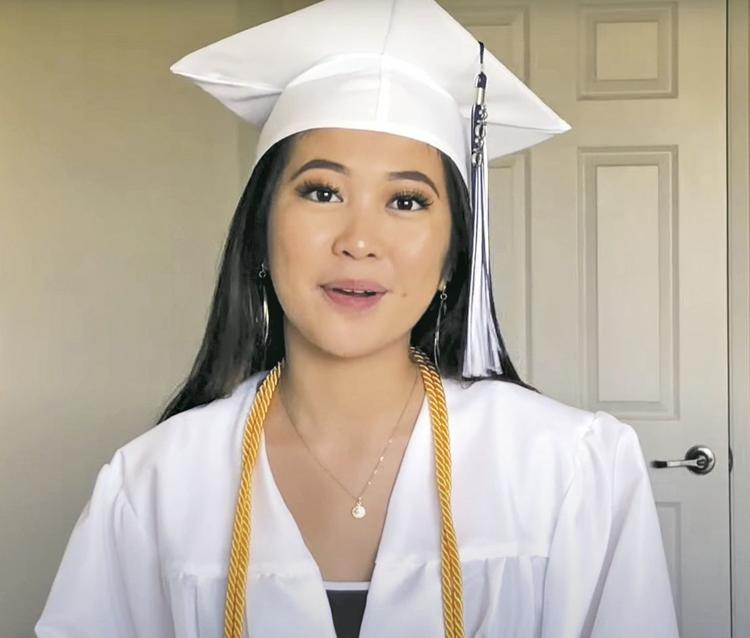 Redlands High School celebrated 510 seniors in its 127th graduating class during a virtual graduation ceremony.
On Thursday, June 25, RHS hosted its first virtual commencement. To begin the celebration, Melanie High sang the national anthem for viewers. Rebecca Rodriguez performed "Almost There," a song from Disney's "The Princess and the Frog."
Principal Kate Van Luven welcomed the class and congratulated the seniors on their special place in history.
"This is the most unique commencement ceremony we have ever had in our 128-year history," said Van Luven. "Graduation is a team effort and certainly was more this year than ever. Our graduation committee transitioned from 89 years of holding commencement at the Redlands Bowl and turned it into this virtual celebration."
Student speaker Lauren Garcia told the audience about the challenges of the year.
"To my fellow graduates, I want to say hello," said Garcia. "One second we were classmates, and now we aren't anymore. It's like how our senior year went. One second we were going to school, and the next, we weren't allowed to go anymore. For us graduates, coronavirus stole our senior year. This isn't what we pictured graduation would look like, but regardless of the pandemic, it won't steal everything.
"Tonight marks a new start to a new beginning," continued Garcia. "We don't need a ceremony to celebrate our hard work and achievements. Those should be celebrated constantly, especially in a time like this, when it's hard to remember the good. Graduation is more than just walking across a stage. It's about closing one door of life and entering into another."
Student speaker Eden Lawson told his fellow graduates to remember the small moments.
"Graduation is important because it is a reflection of our favorite little moments," said Lawson. "Laughing in class at absolutely nothing, eating with friends, seeing the same friendly faces for four years, life is really about the seemingly insignificant moments that ultimately matter the most.
"Every second is significant," he continued. "Try to see the beauty in simplicity. Try to be fully and completely present in every second. And try to recognize that every ordinary moment is truly extraordinary."
Math teacher Jeff Smith recorded a video message for the class of 2020.
"I appreciate every moment I got to spend with you," he said. "All your moments in life will help define the person you will become. Make the most of every moment and leave a lasting impression on every life you have the opportunity to touch."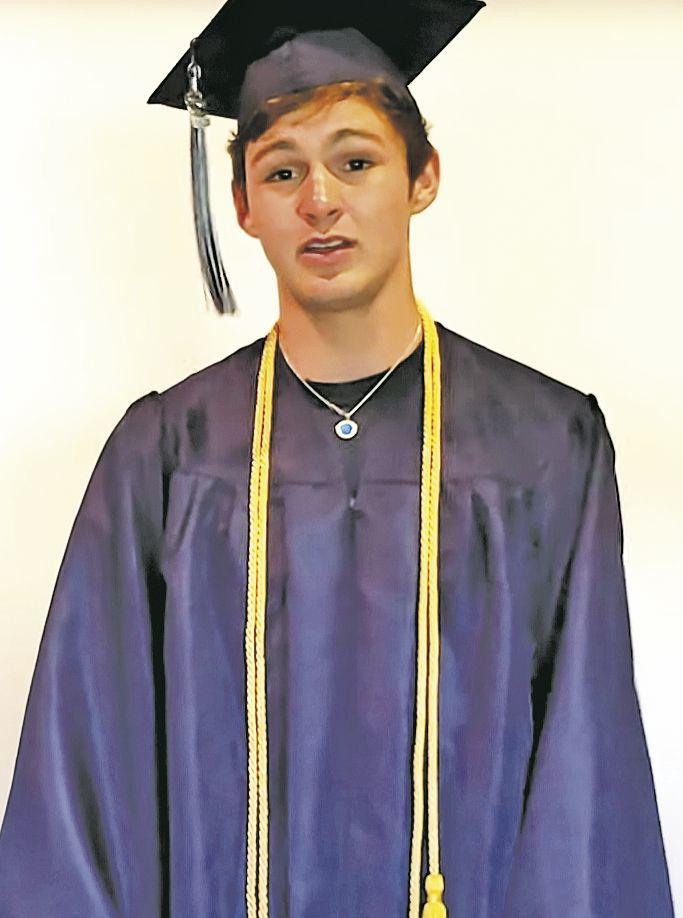 Academic achievements
US News listed Redlands High in the top 8 percent of all high schools in the nation.
201 students earned a Golden State Seal Merit Diploma.
93 students are lifetime California Scholarship Federation members.
94 students earned a gold tassel, which signifies a 4.0 GPA or higher during their four years of high school.
67 students earned the California Seal of Biliteracy.