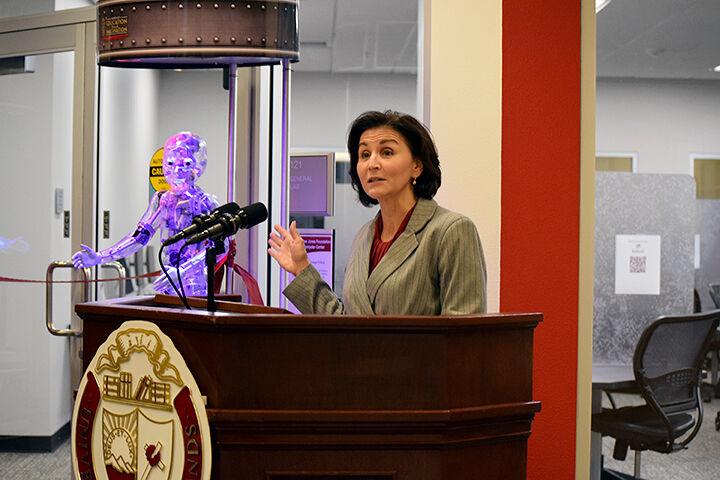 The University of Redlands has unveiled its new tribute to innovative learning.
On Friday, Oct. 8, the Fletcher Jones Foundation Innovation Center had its ribbon cutting.
The university reconfigured and modernized the existing 29-year-old computer center in the Armacost Library into the Fletcher Jones Center.
The university received $1.2 million in grant funding from the Fletcher Jones Foundation, a longtime partner. Based in Pasadena, the foundation has supported private colleges and universities in California for nearly 50 years.
The advanced technological features now include a Collaboration Center, which encompasses an augmented and virtual reality (AR/VR) station, an upgraded Media Production Center, enhancing video instruction and production support, reconfigured and upgraded Critical Information Literacy Lab and an Interview Suite with video technology.
The university also partnered with Garner Holt Productions to create a Makerspace and its 3D scanning and printing capabilities. Redlands is the first university to partner with Garner Holt.
Bill Tynan, director of higher education and workforce development at Garner Holt, said they use animatronics to work with educational institutions to create engaging and innovative programs to redefine teaching and learning.
"We had the opportunity to engage with the University of Redlands in 2019," said Tynan. "We built the Makerspace in May and June of this year to provide students with an alternative way of learning."
University President Krista Newkirk said the Fletcher Jones Center acknowledges the diverse learning needs of students.
"The Fletcher Jones Foundation Innovation Center provides students with access to emerging technology and state-of-the-art tools," said Newkirk. "One of the key takeaways we learned from the pandemic is we heavily rely on technology and digital tools in our everyday lives.
"The Fletcher Jones Center directly addresses this growing need. Our creative collaboration with Garner Holt was key to the success of this project. Garner Holt is our primary technology and design partner."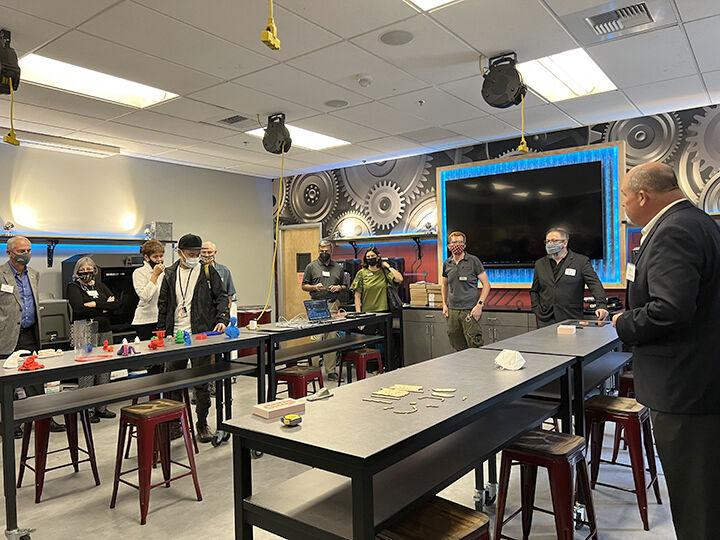 University Chief Information Officer Steve Garcia said the Collaboration Center is the university's model for classrooms moving forward.
"We designed a stage area on the floor for lectures or remote presentations," said Garcia. "The room has Pan-Tilt-Zoom (PTZ ) automated cameras that focus on speakers and can zoom in on a person as they are speaking.
"There are microphones built into the ceiling, so we can hear someone whispering even remotely.
"What we noticed the most with remote learning is it's hard to hear what's going on, and we think we have addressed that problem with all the sophisticated technology in this room. This is our classroom model moving forward."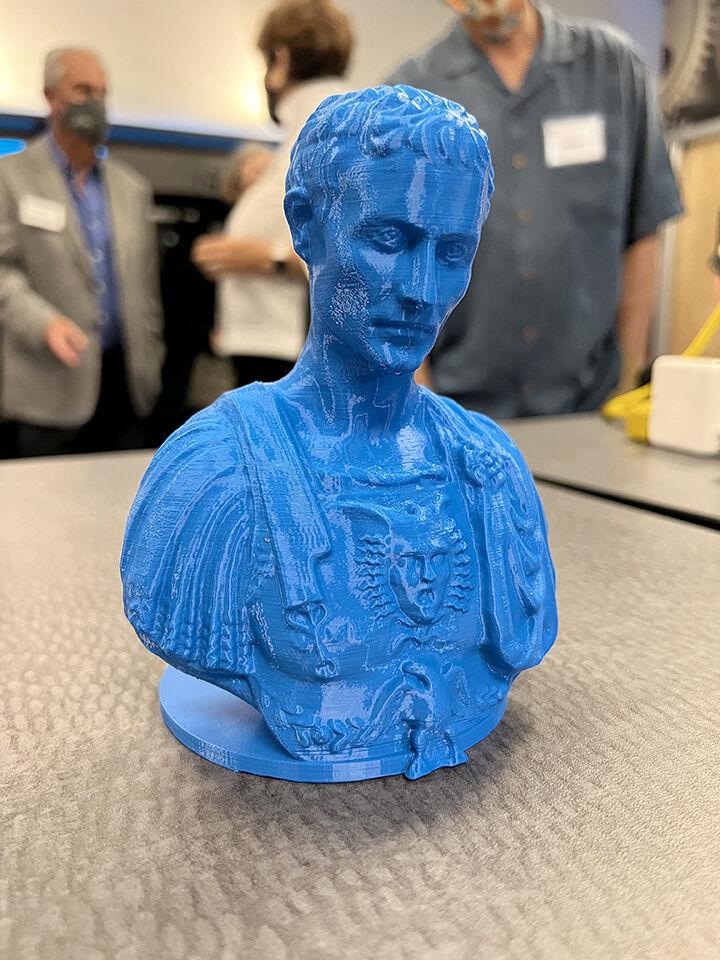 The Makerspace includes 3D printers, an 85-inch display for instructors and Computer Numerical Control (CNC) precision cutting machines.
"All the furniture in the Makerspace is on wheels and can be raised or lowered," said Garcia. "Configurability of the furniture is a key aesthetic."