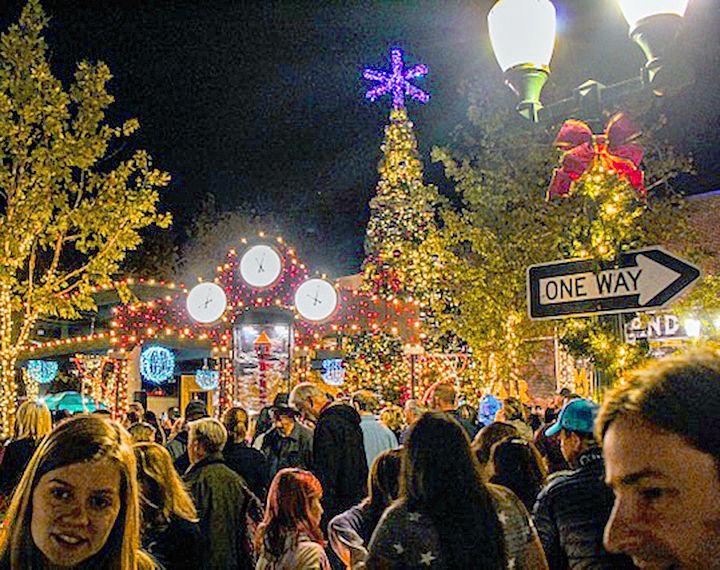 The holiday season kicked off in Redlands with a tree lighting extravaganza.

On Saturday, Nov. 23, Redlanders gathered in Ed Hales Park for holiday fun complete with carriage rides, bounce houses, face painting and a visit from Santa Claus.
The event marked the annual downtown tree lighting that has become a favorite occasion for many families. Ed Hales Park was covered in string lights and holiday decorations to make the event even more magical.
Don Perlarta and his family of five came to enjoy the festivities.
"The weather has finally begun feeling like winter so we couldn't miss out on this," said Perlarta. "It's nice that they have all these things for the kids, too, especially Santa."
The famous jolly toy maker sat in a red sleigh and posed for pictures with excited children.
"What are you going to ask him for?" said one little girl to another.
Live music filled the air as children and their parents waited for a turn to speak to Santa.
Redlands Christian Schools choral groups sang popular songs and The District 909 performed a Christmas-themed show before the lighting of the tree.
Katie Sang and her group of friends were happy to stumble upon the event.
"We were all just going to get dinner down here and we heard the music and saw the lights, so we stopped," said Sang.
"Now that we are in college there aren't really holiday events at our schools because everyone goes home. The tree lighting will put me into the holiday spirit for sure," she said.
Along with bounce houses and Santa, there was also a painting station for kids, where they could create holiday themed pictures.
One girl painted a picture of a Christmas tree with ornaments adorning it.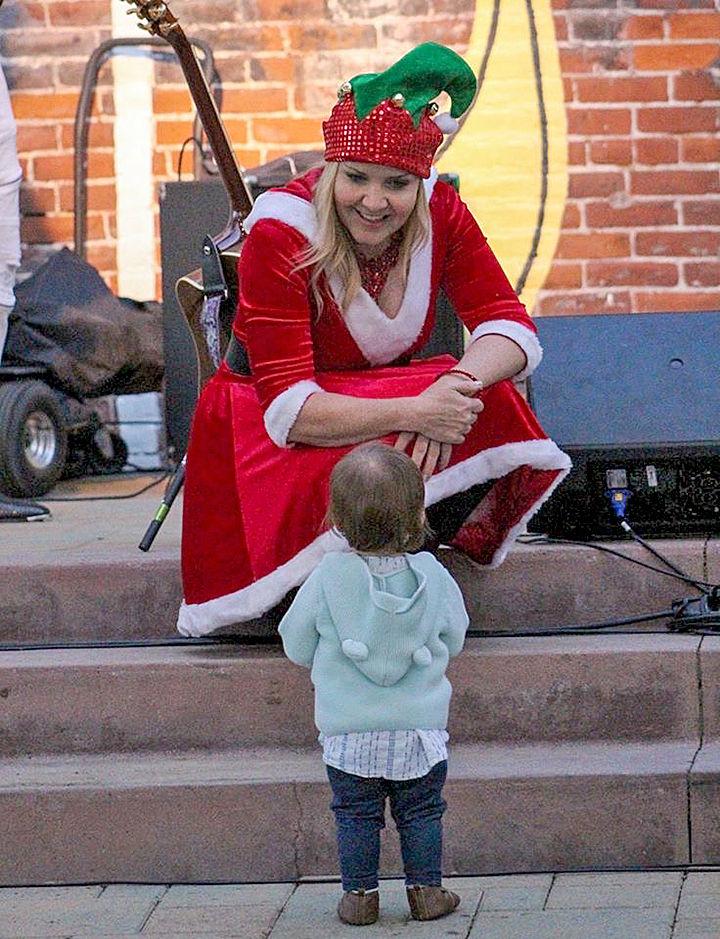 Mia Huff who has lived in Redlands for 20 years, appreciates the lengths the city goes to to make the small town special.
"Stuff like this is why I live here," said Huff. "Redlands always has fun events going on downtown and I live for the holidays so I am so glad they put this on.
"It is just a wonderful opportunity to spend time with friends and family."