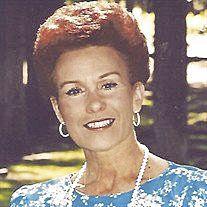 Evalyn Josephine "Red" Philippi-Ranciglio of Redlands, who led a campaign to distribute Braille Bibles in former Iron Curtain counties, died Tuesday, July 2, 2019, surrounded by family and friends. She was 79.
Born Feb. 26, 1940 in Tulsa, Oklahoma, Gladys and Floyd Philippi, she leaves behind her beloved companion and service dog, Barnabus.
When she could not be ordained in her denomination after high school, she joined the Lutheran Braille Workers, in Yucaipa, which sent her on three different mission trips to Russia, Siberia, Belarus and Poland during the Cold War. She convinced to allow Braille Bibles to be used in all blind schools in those countries.
She was a founding member of Christ's Church-Anglican, in Yucaipa, E. J. was finally attained ordination, serving as a volunteer chaplain at the local Veterans Administration office, Redlands Community Hospital, St. Bernadine's Medical Center, and convalescent and retirement homes.
She is survived by her husband, Alex J. Ranciglio; children, Rodney Marquardt, Pamela Miller and Kanu Mendoza; sisters, Dona Burt and Helen Davis; grandchildren, Christina Ancira, Stephanie Blacksher and Rex Miller; great-grandchildren, Caden, Ashlyn, Sadie and Vivian; and a myriad of nieces and nephews.
In lieu of flowers, please consider making a donation to the M.S. Society in her memory.
A celebration of life memorial is pending at Sunset Funeral Care.